Summer Wedding at Gibbon Bridge, Lancashire
Liz and Adam's Summer Wedding at Gibbon Bridge, Chipping, Lancashire
The lovely Liz and Adam got married at Gibbon Bridge in Chipping at the end of July and it was just delightful! Liz and the ladies got ready at Liz's parents home in Preston before going on to All Saints Church at Higher Walton, near Preston.
Once the formalities were done we headed over to Gibbon Bridge in Chipping in the wonderful Ribble Valley. This was my first wedding at Gibbon Bridge and I was balled over by the beautiful gardens and outside space, especially as we were blessed with such good weather!
How They Met…
Liz and Adam met three years ago whilst teaching at the same Primary School in Manchester.

The Engagement…
I love hearing about how people get engaged, Liz said "Adam took me away to the Cotswolds for my 30th birthday in August 2017. We went for a romantic picnic one day and he got down on one knee with no one else around which was perfect!"

The Planning…
Planning a wedding can be a really stressful time, but hopefully with the tips I have gathered from attending many weddings and speaking to couples it doesn't have to be. Liz said "I enjoyed it at first but it became slightly stressful towards to end due to a few dramas with the bridesmaid dresses. We loved going menu tasting though at Gibbon Bridge and that was definitely one of the highlights!"

The Wedding…
"I think everyone will always remember the glorious weather at our wedding. The gardens at Gibbon Bridge are so beautiful so it was amazing to have everyone outside drinking on the terrace. Also, rolling down the hill was lots of fun and I even did it in my dress later in the night! I think at one point there were about 20 people rolling down the hill!" Liz.

What advice would you give to couples reading this who are planning their wedding day?
Don't try to do it all yourself - deligate!
Supplier Shout Out!
Hair & Make-up artitsts Bridal Hair and Makeup of Cheshire were incredible getting eight people ready for a 12.30 service!
The band Chris Scott & Co were amazing - I second this!
Sweet Ideas Cakes because so many guests said it was the best cake they'd ever tasted!
A full list of suppliers is listed at the end of this post, please feel to leave a comment for the Bride and Groom or me!
Kirsty xxx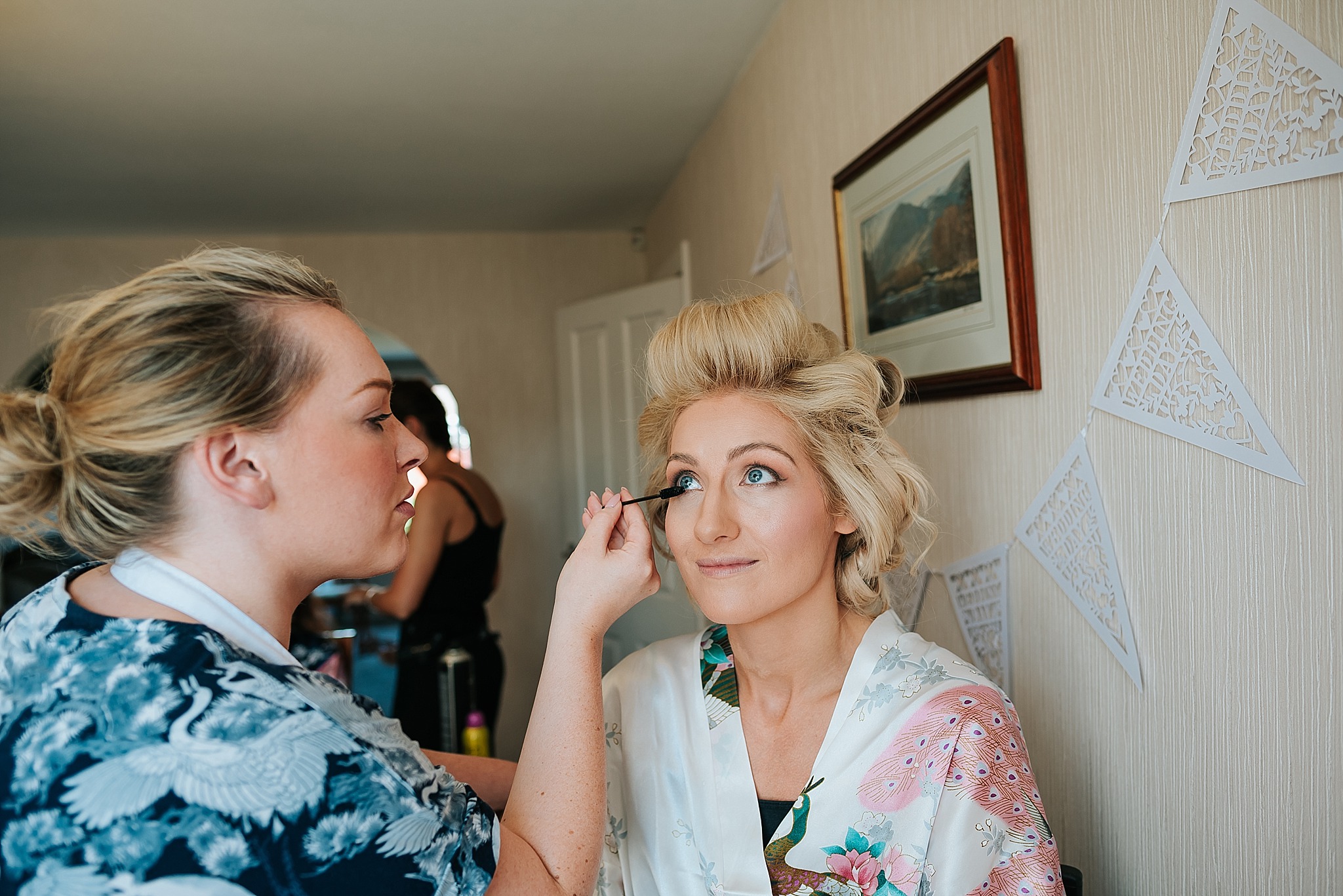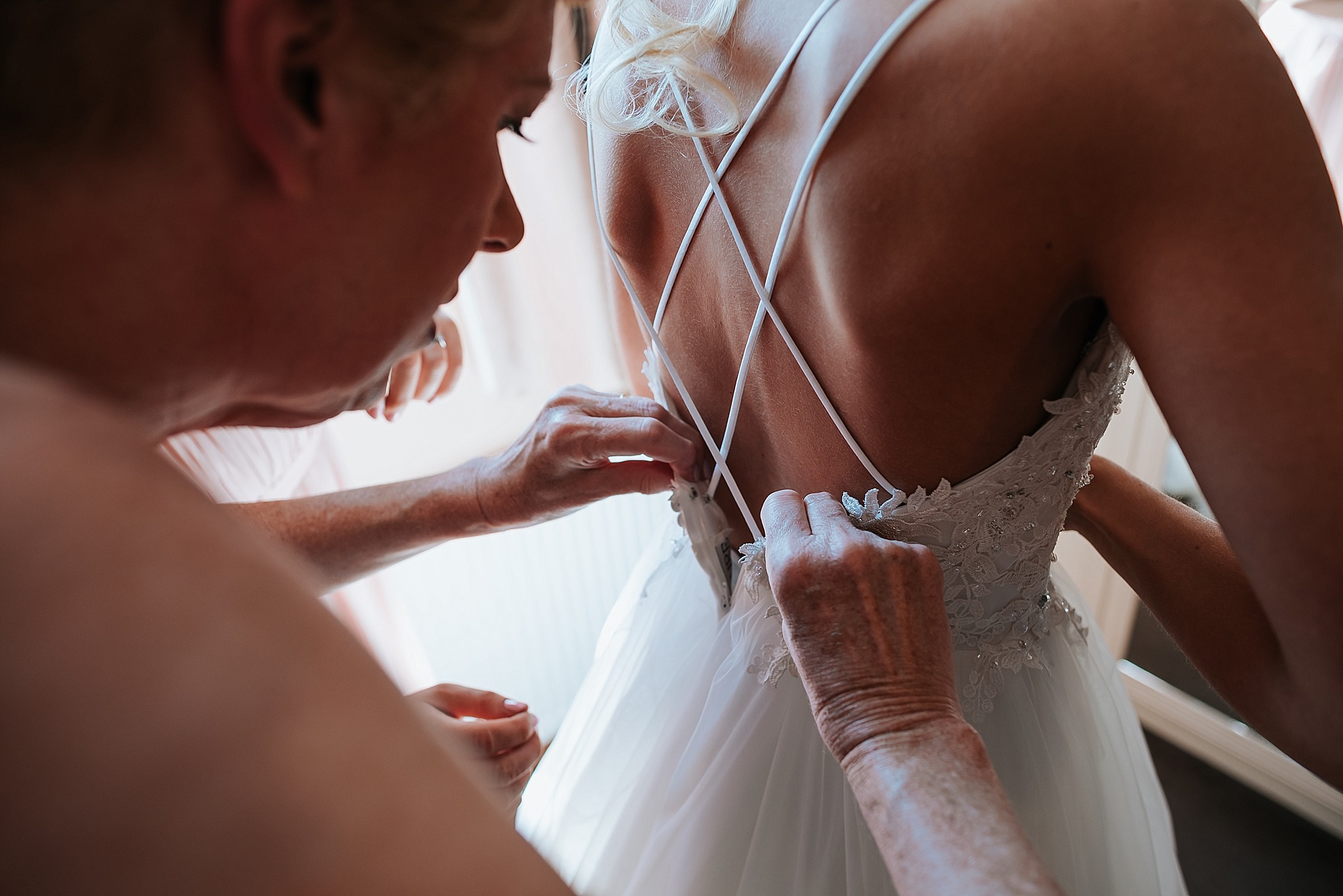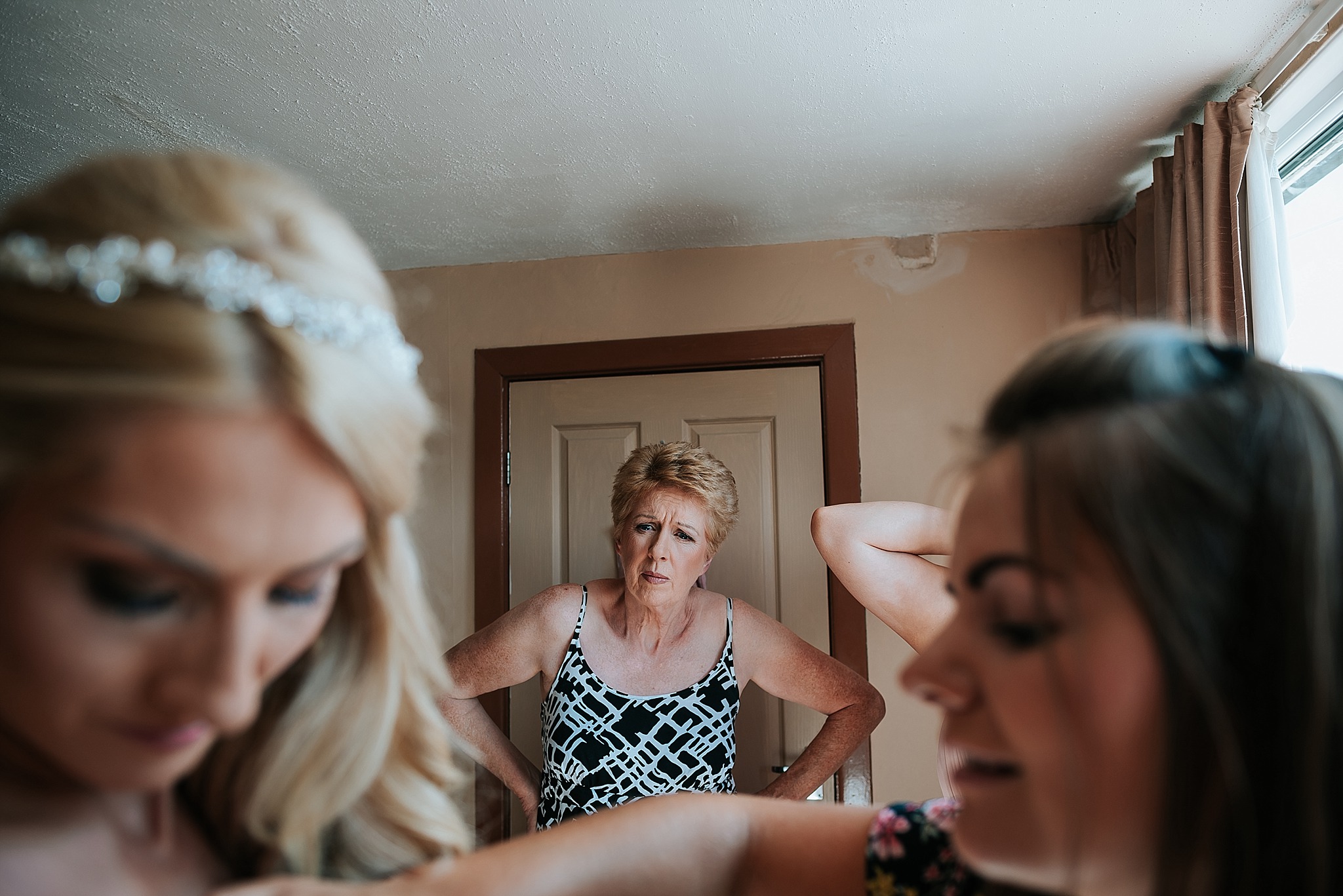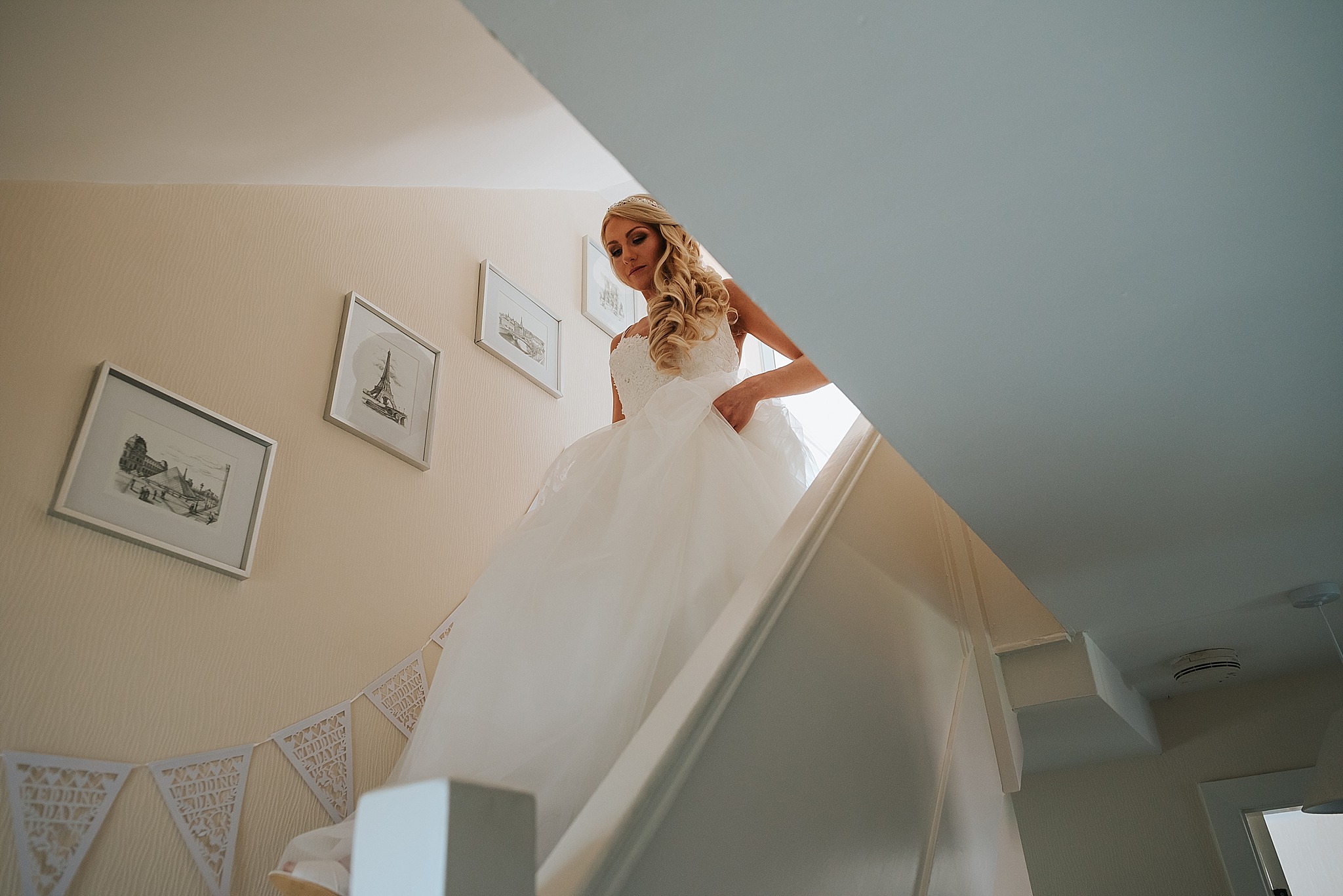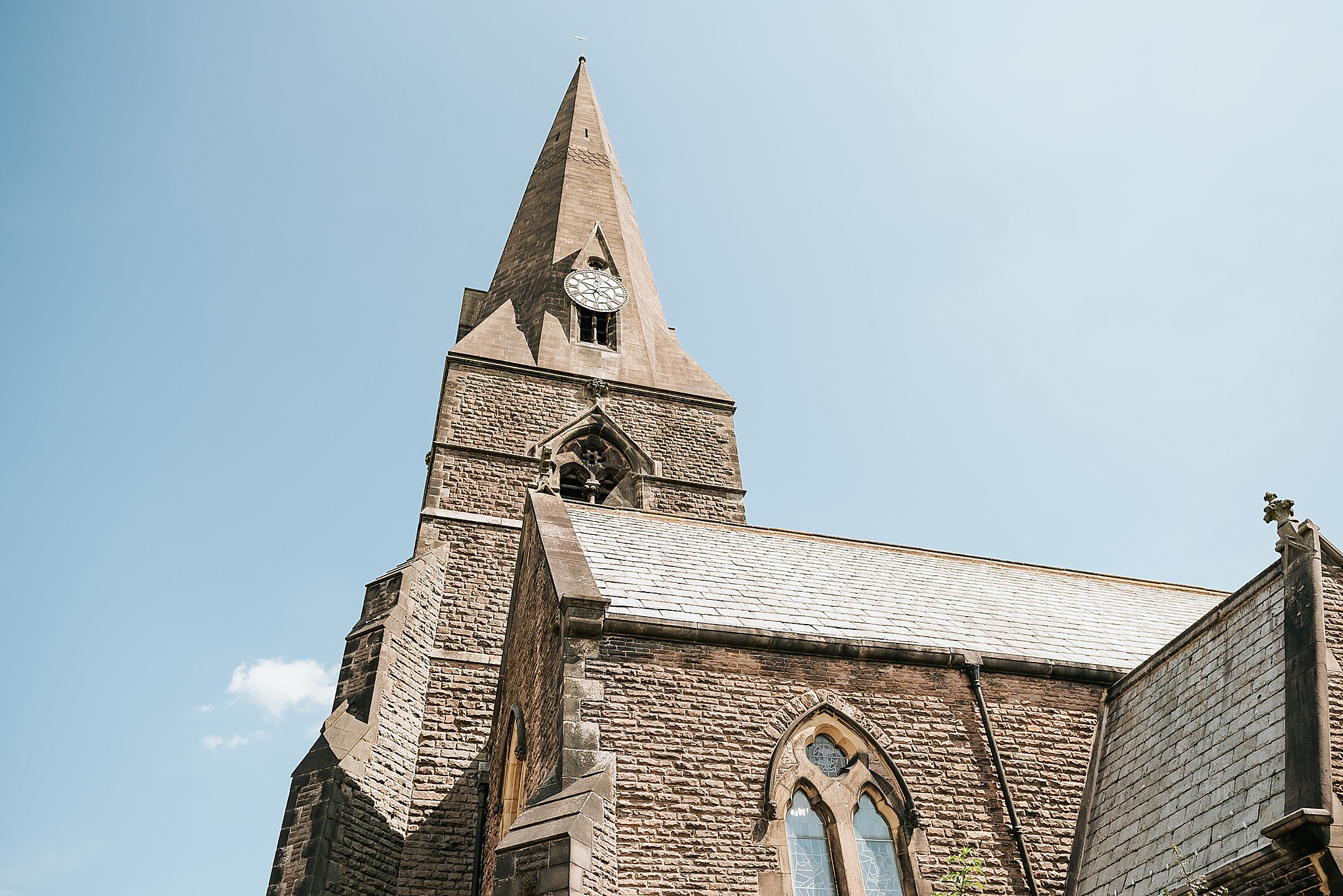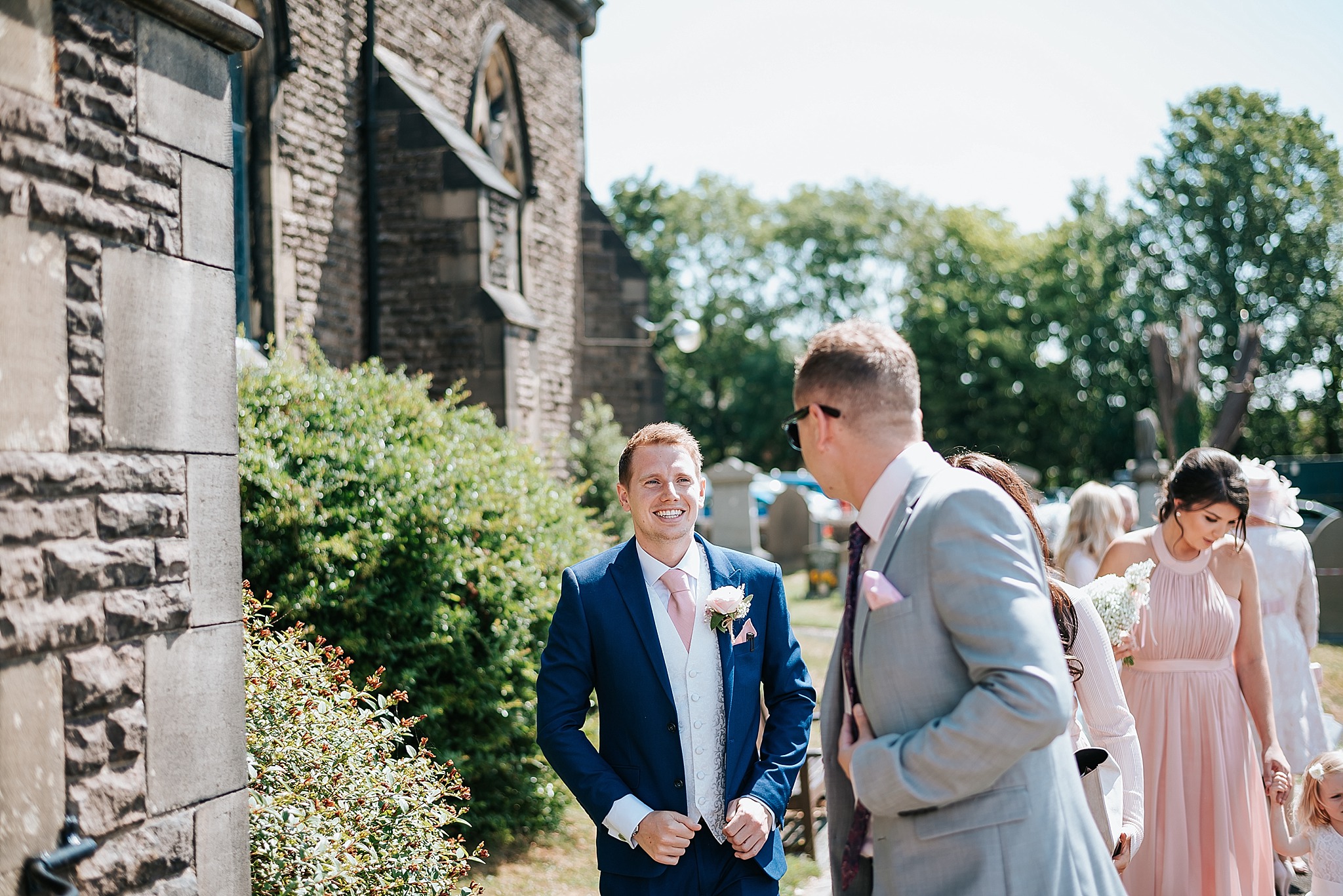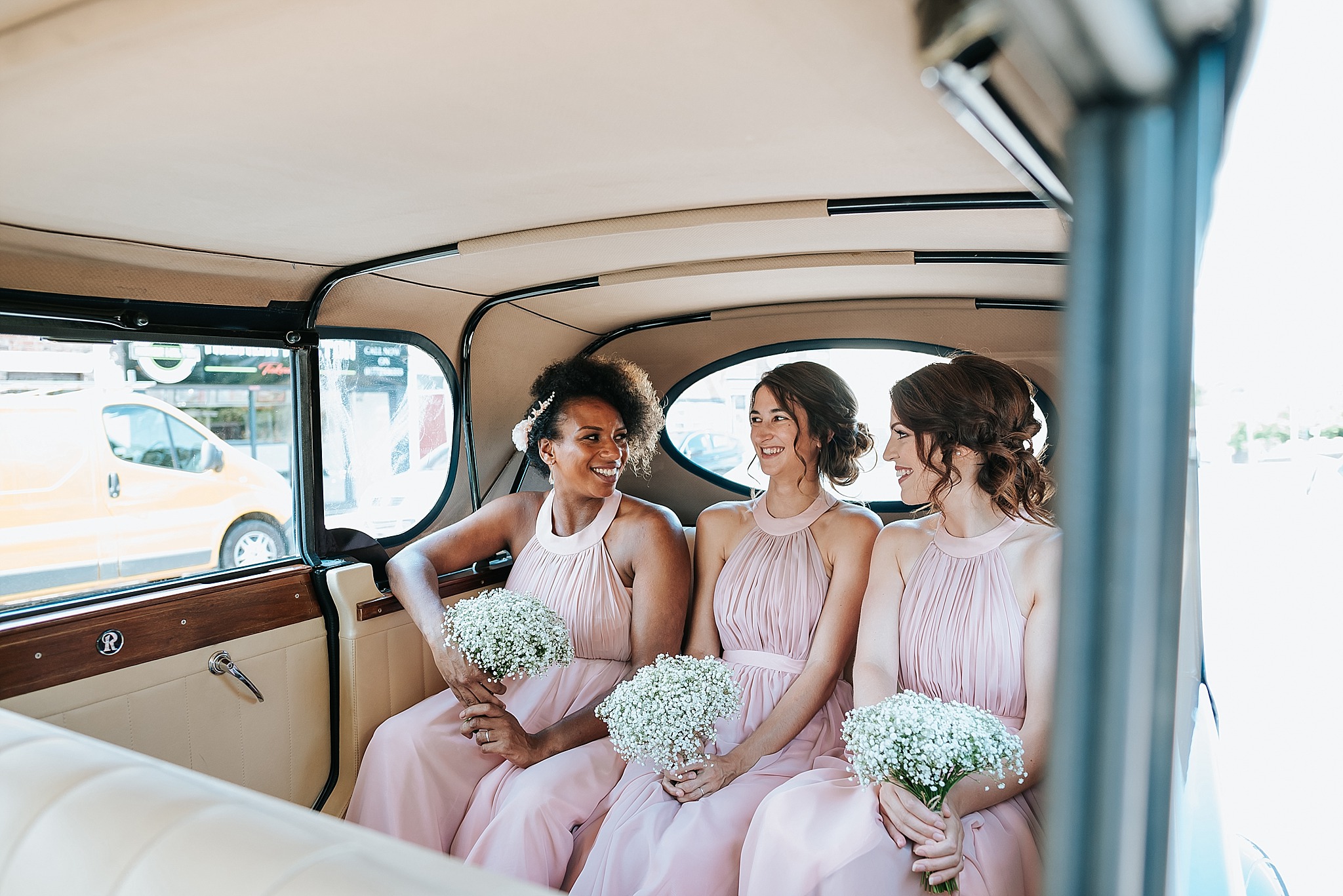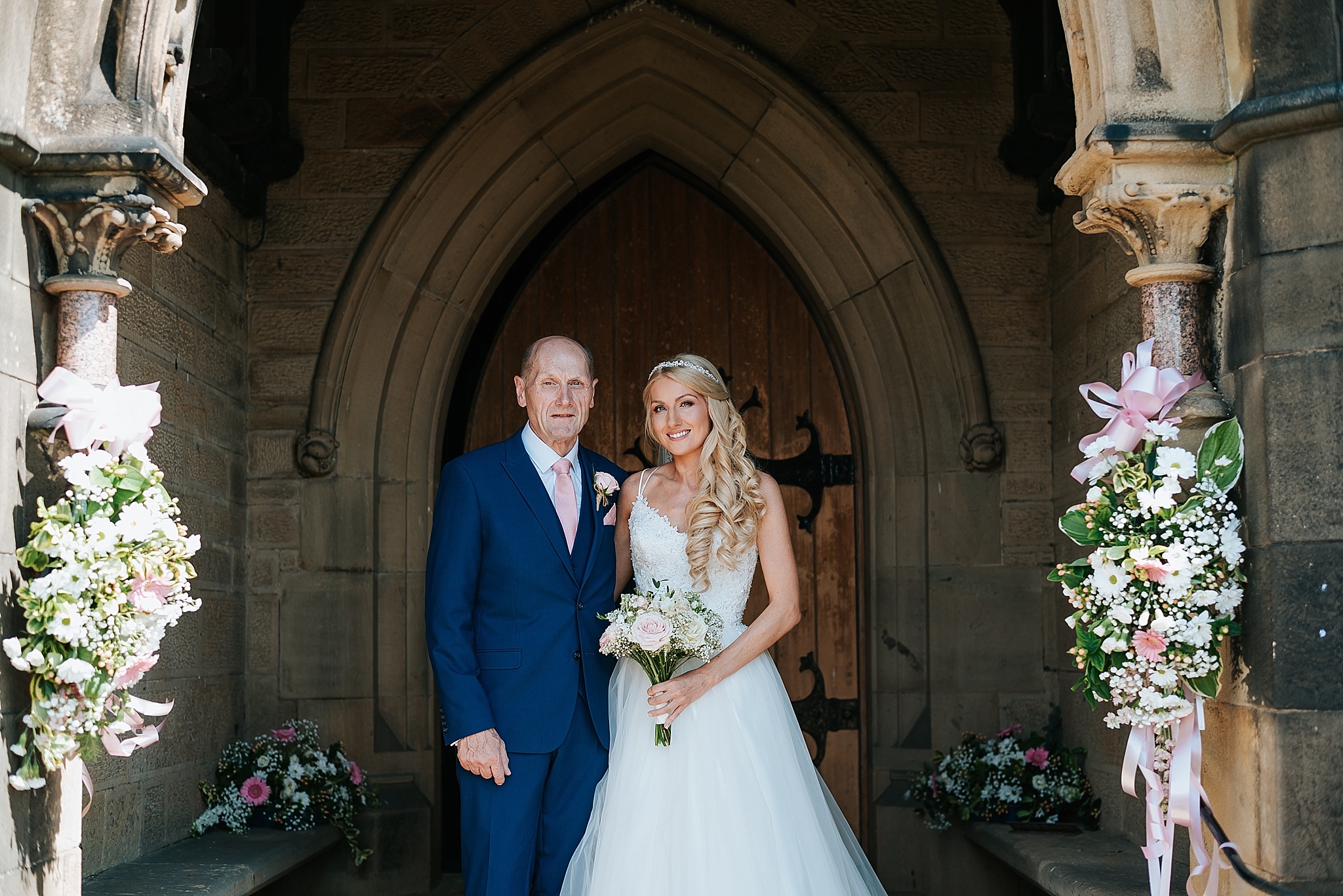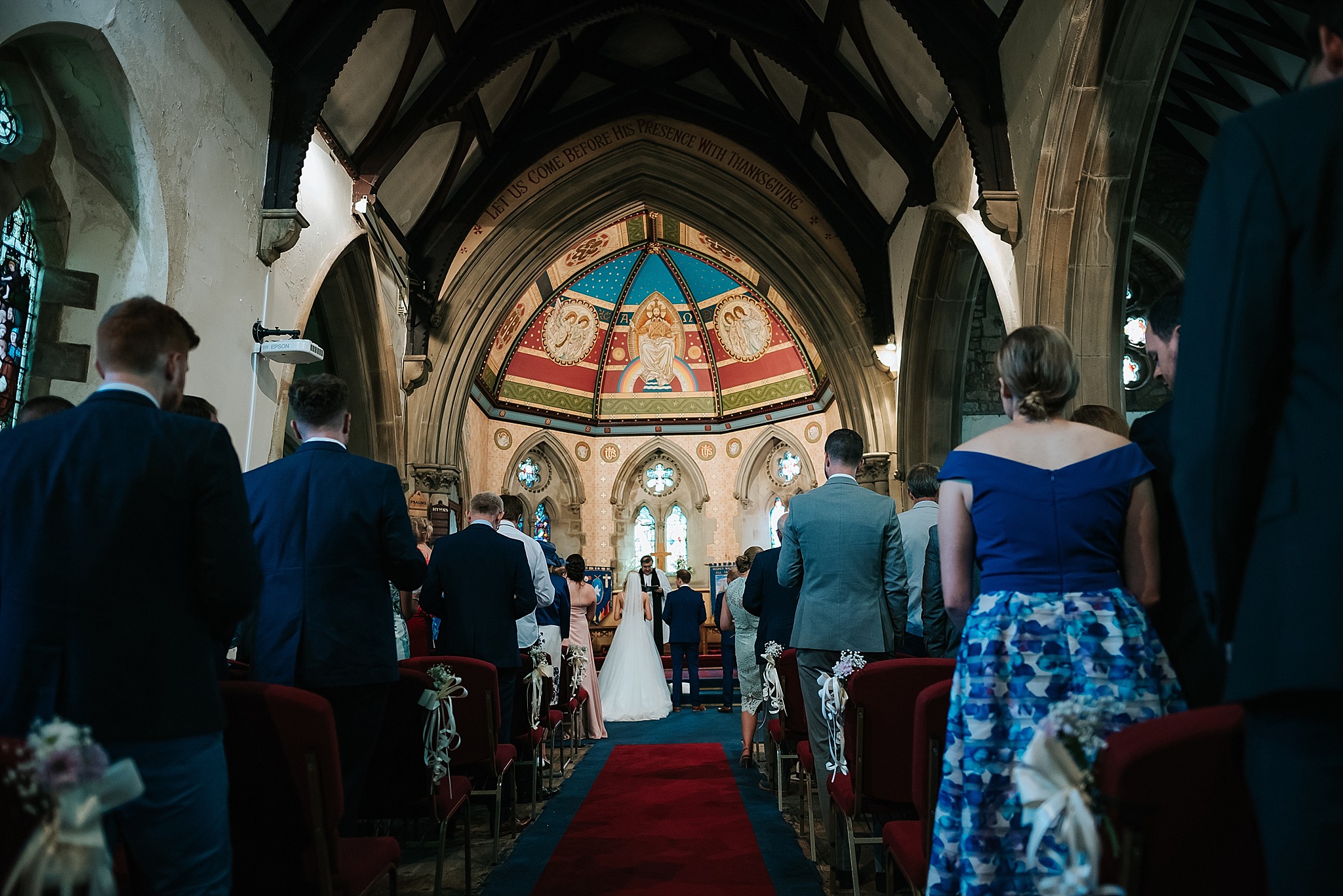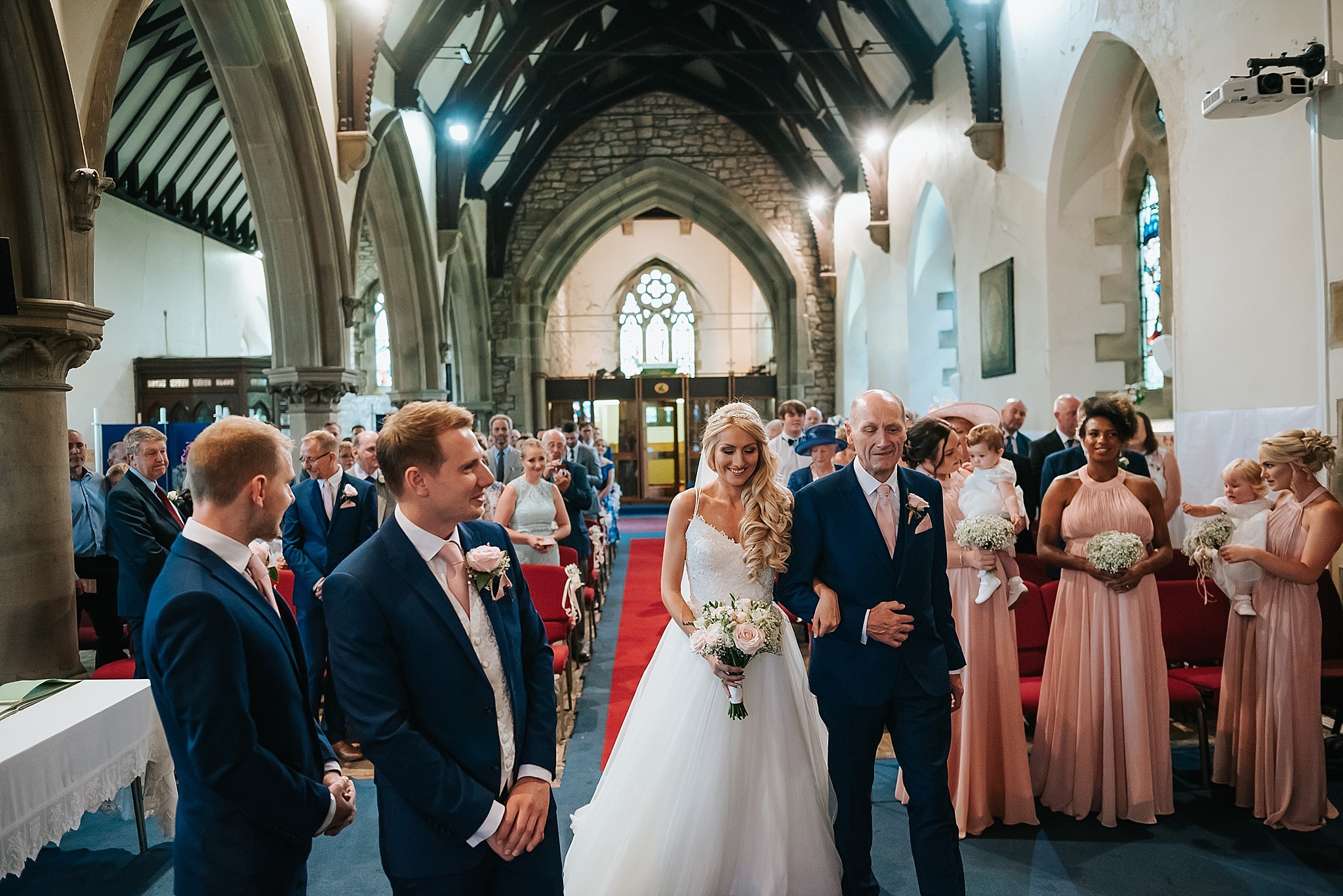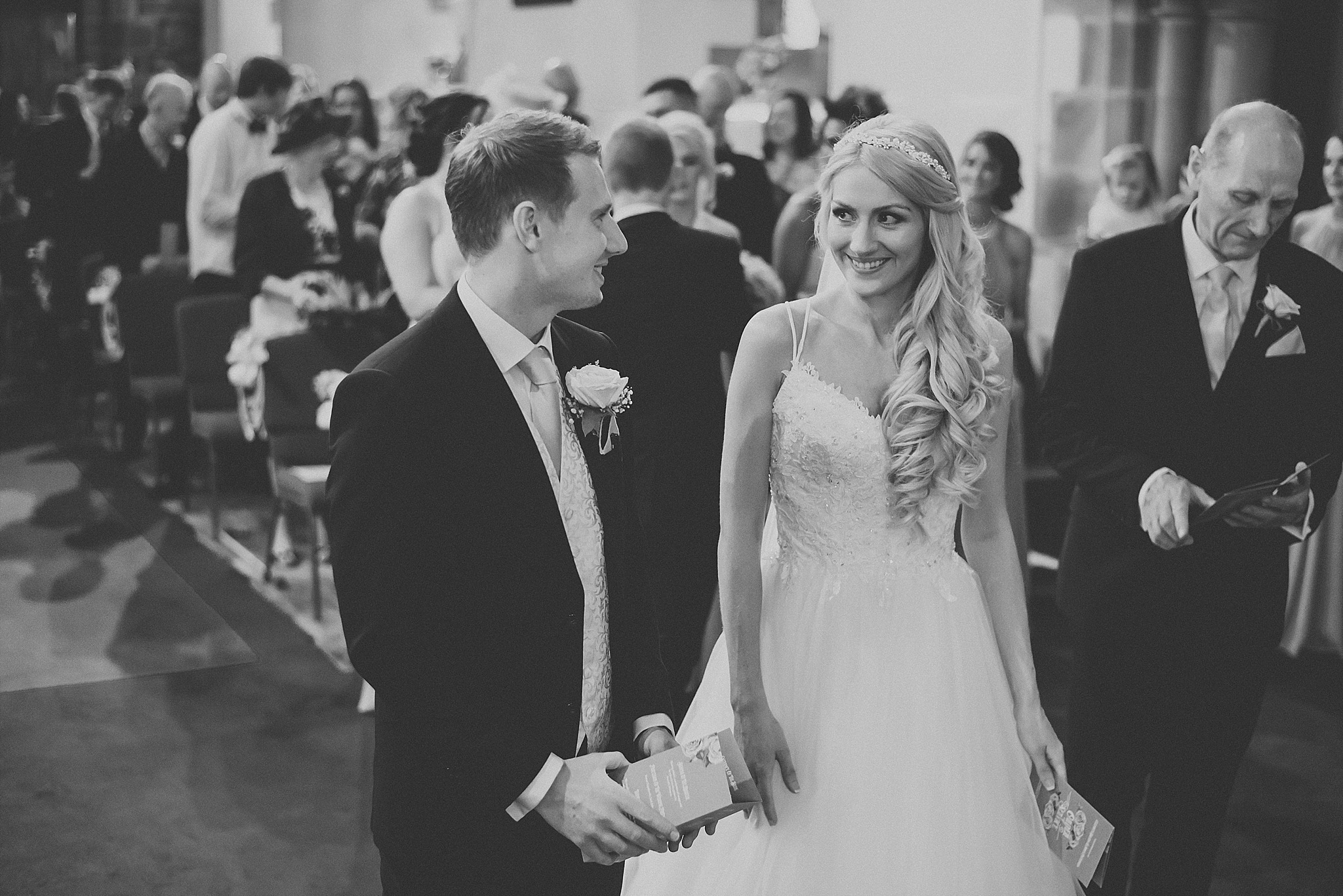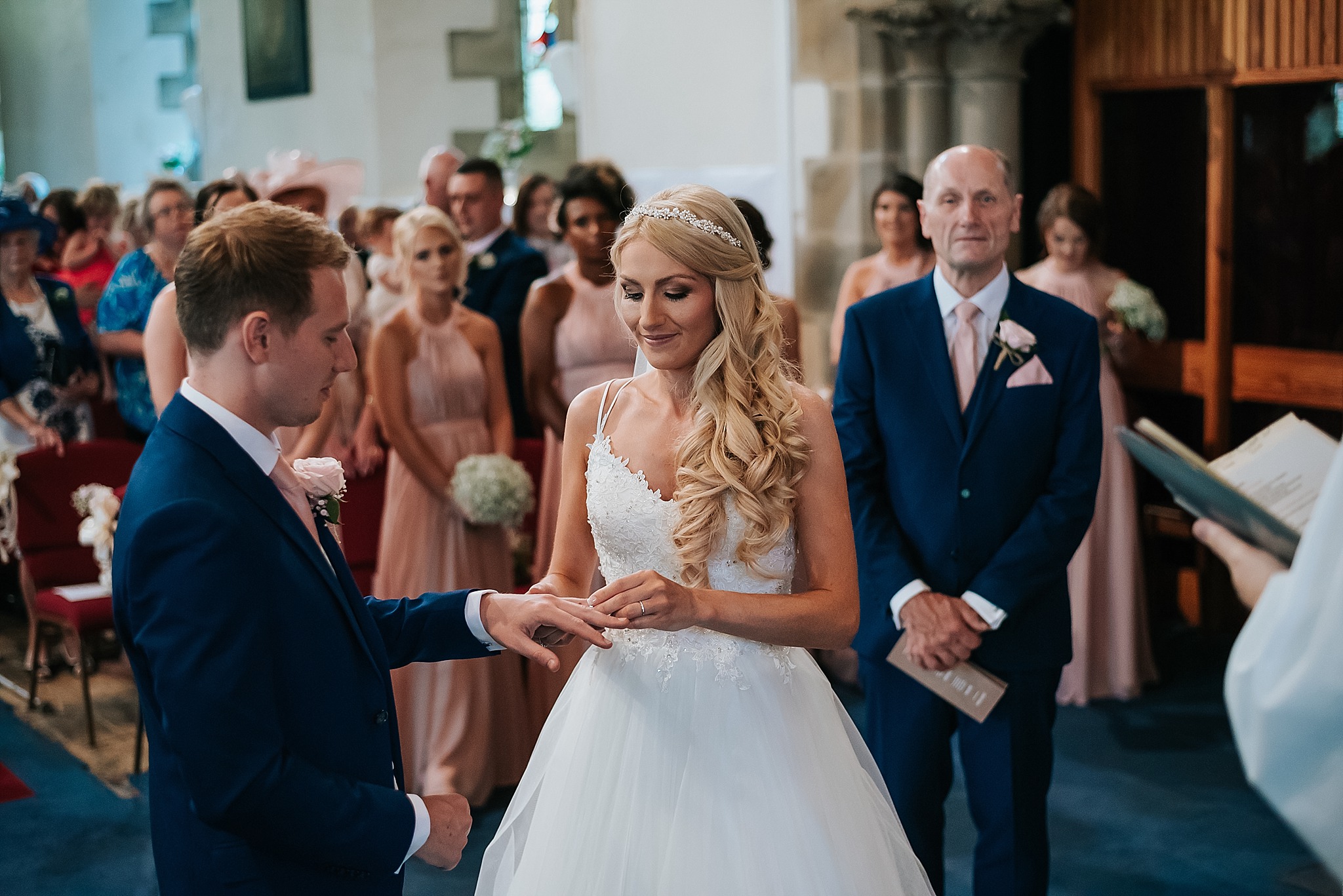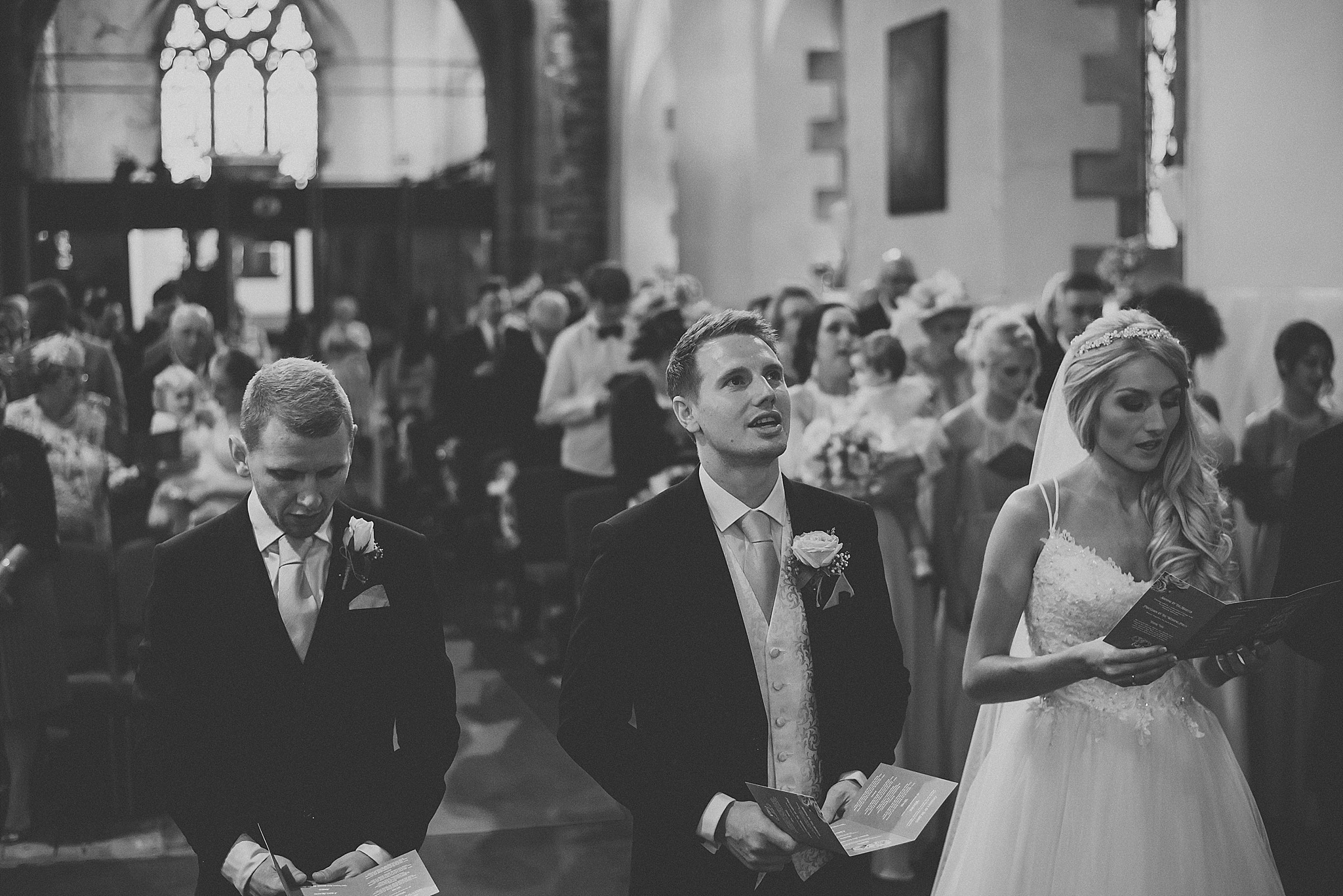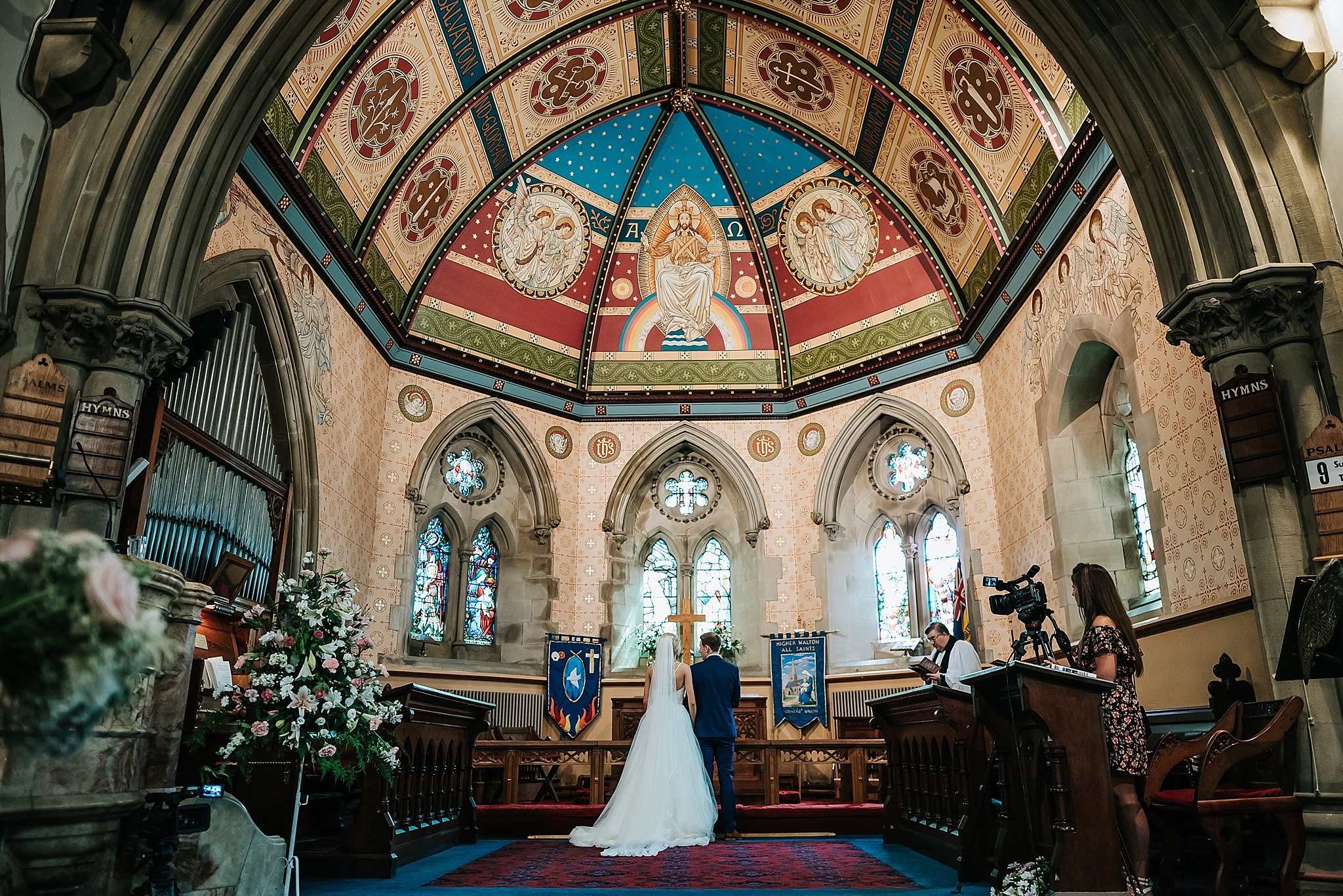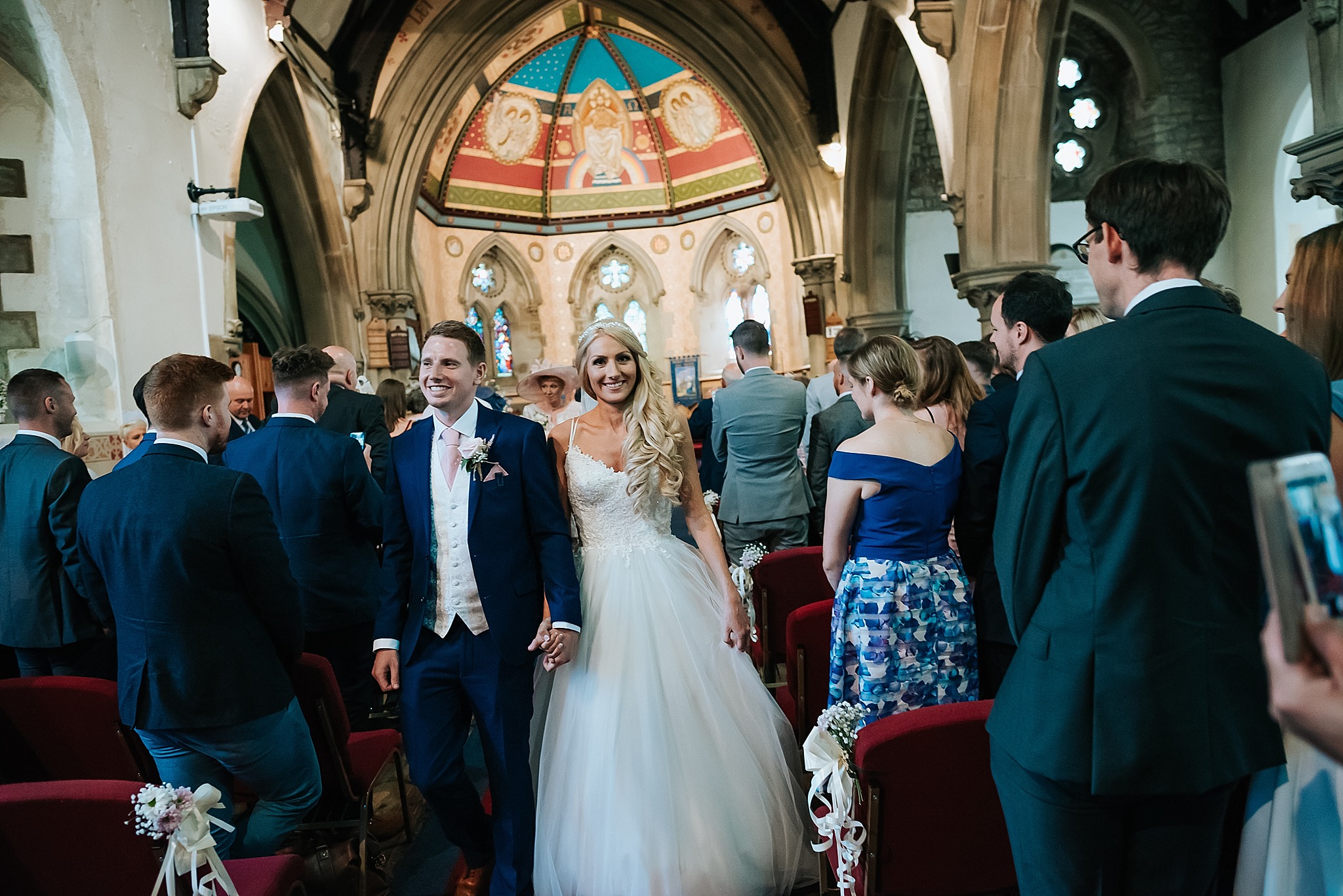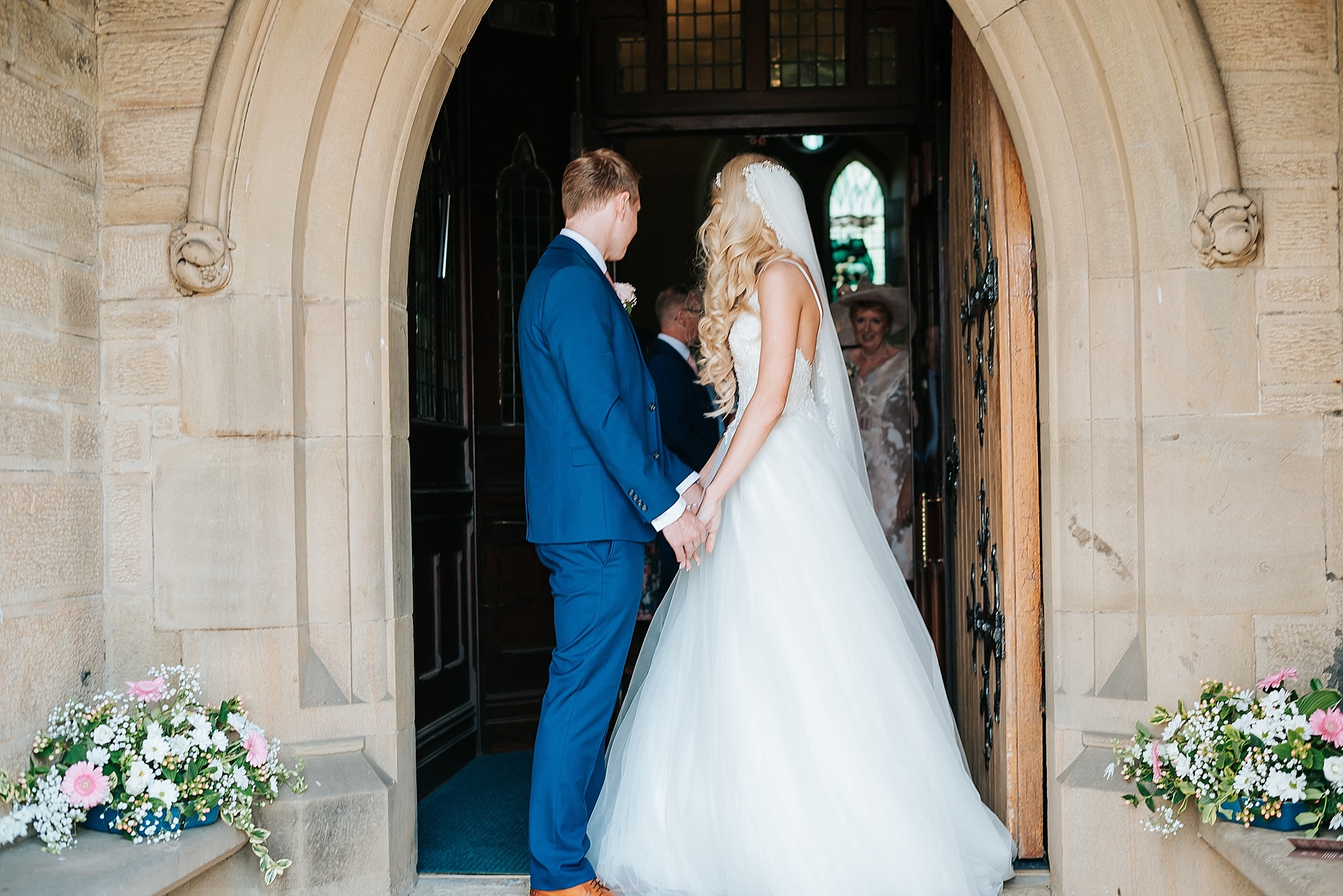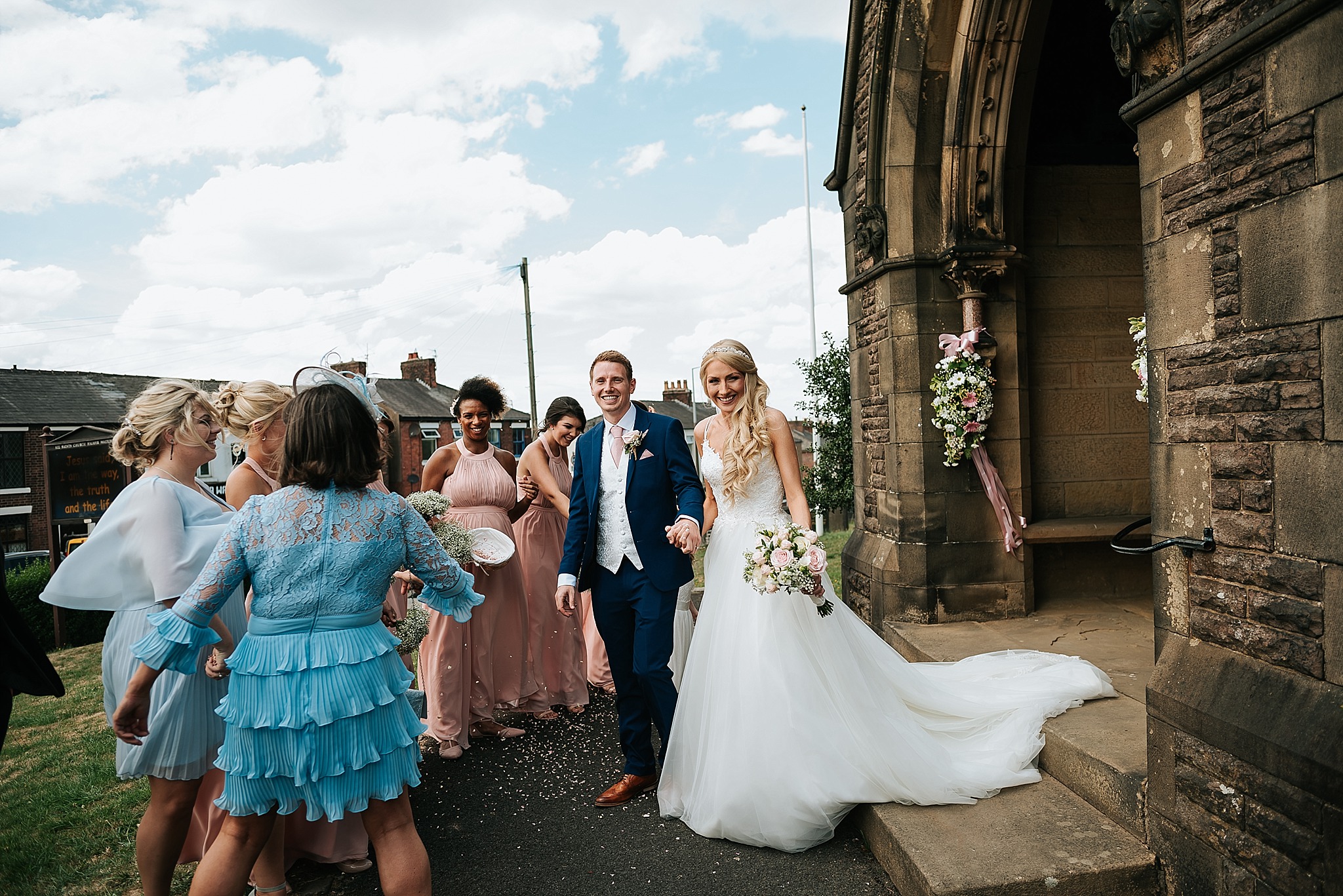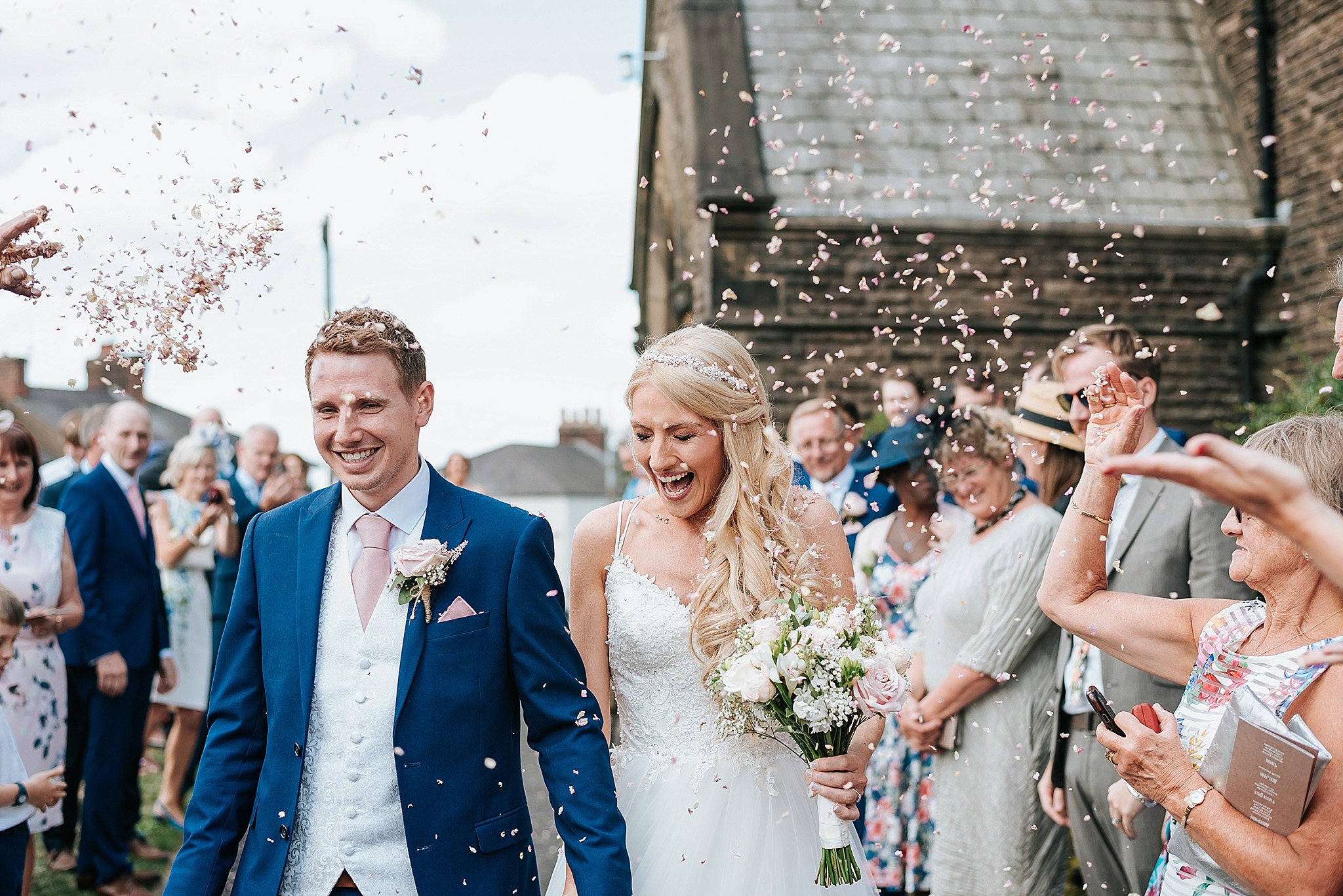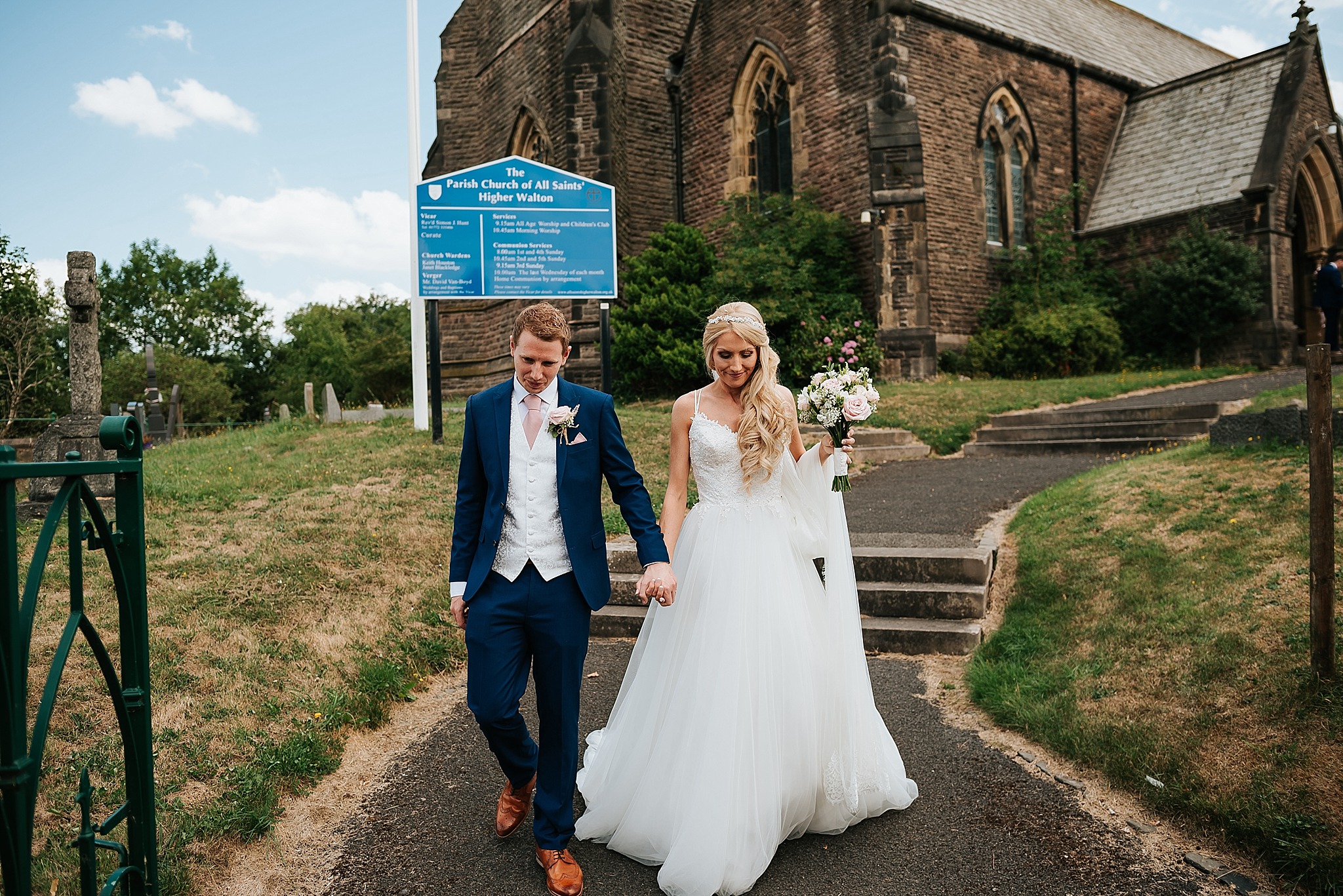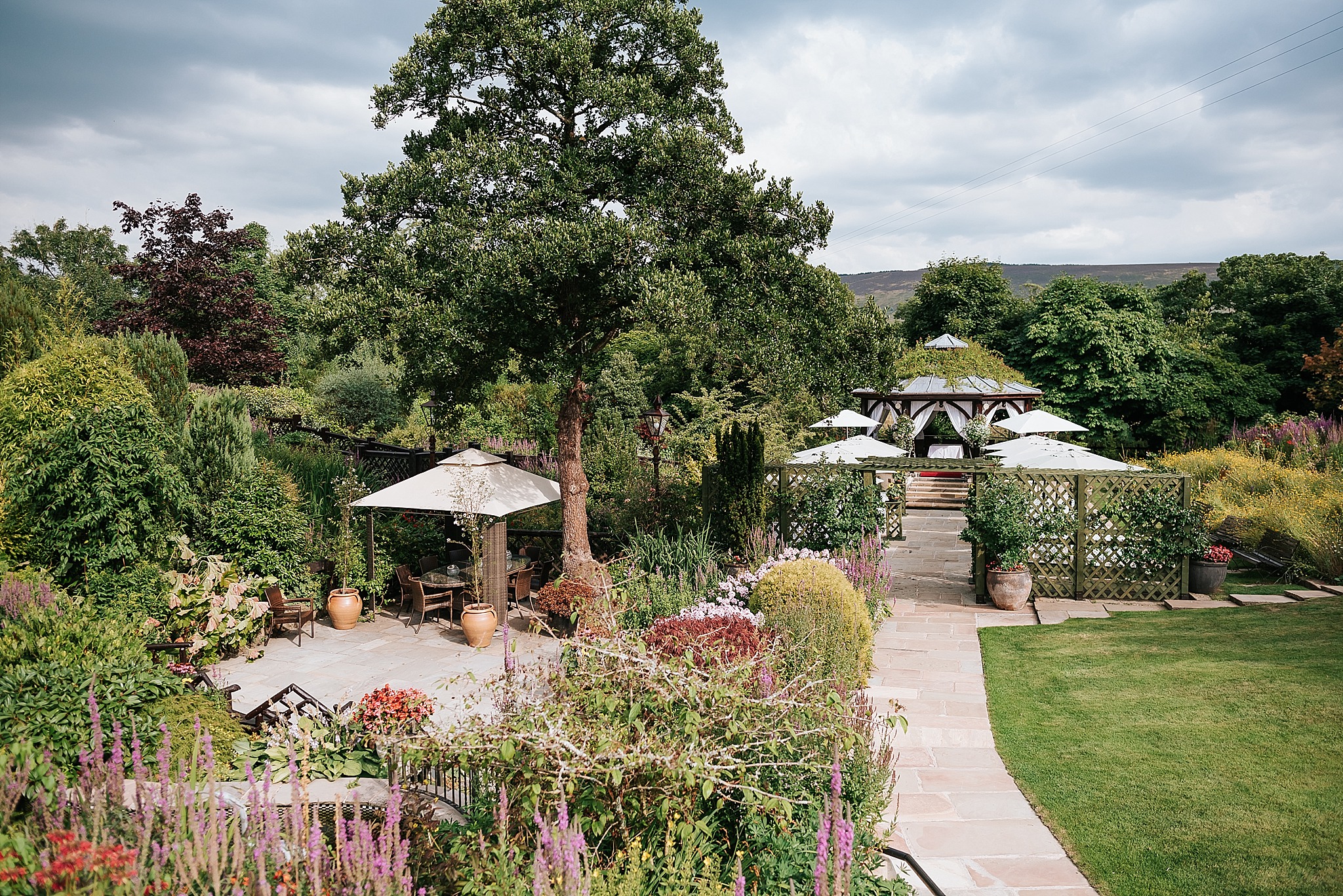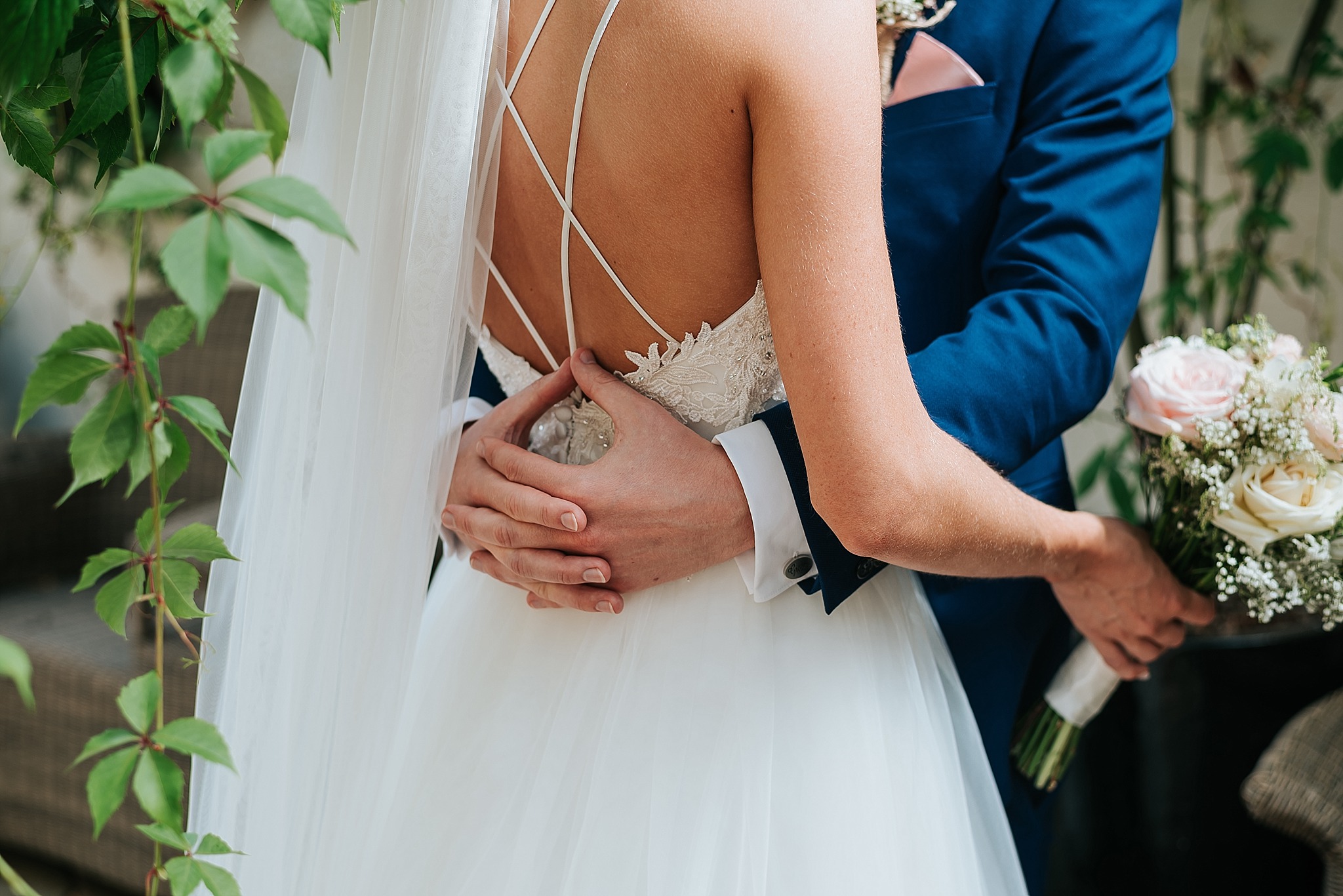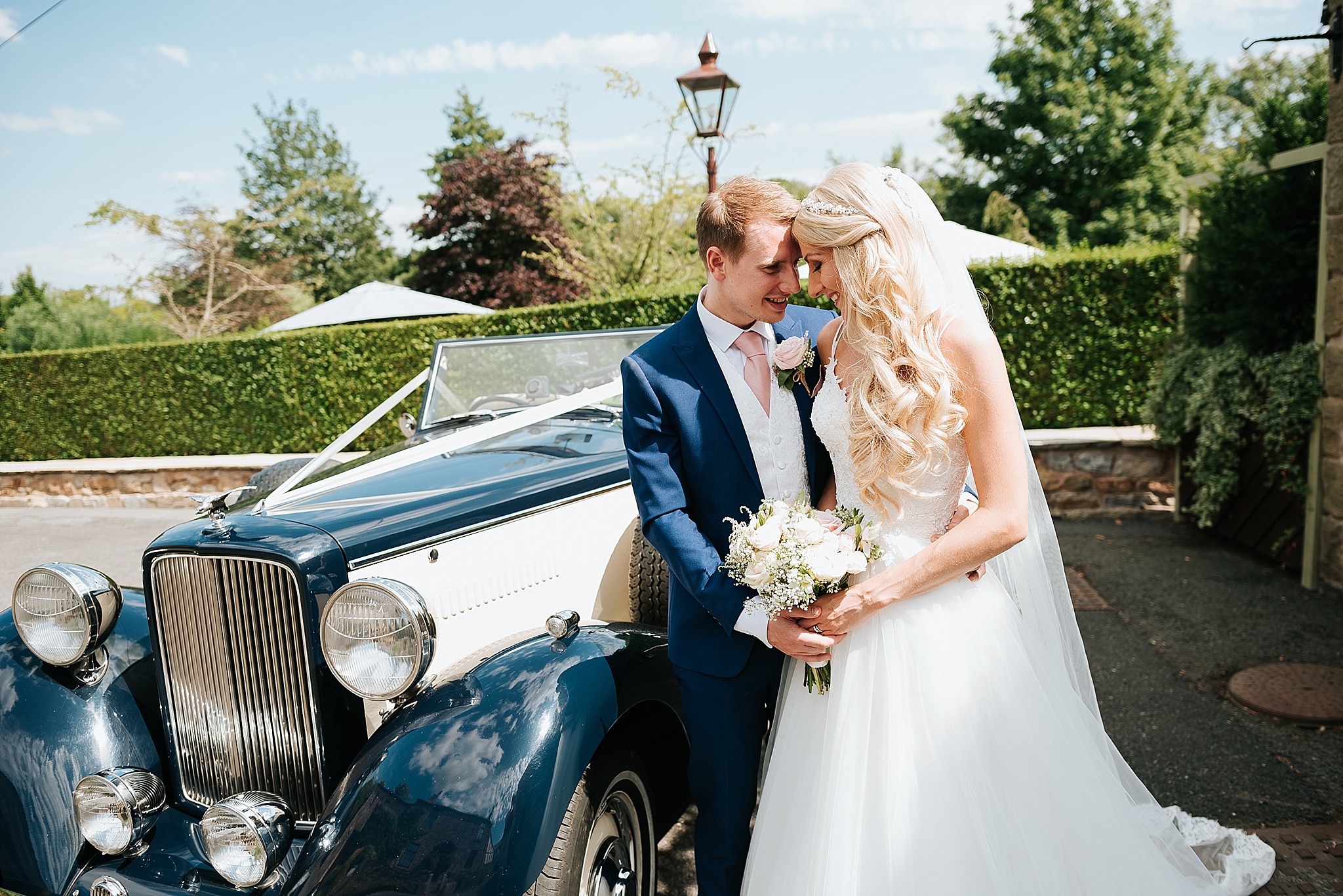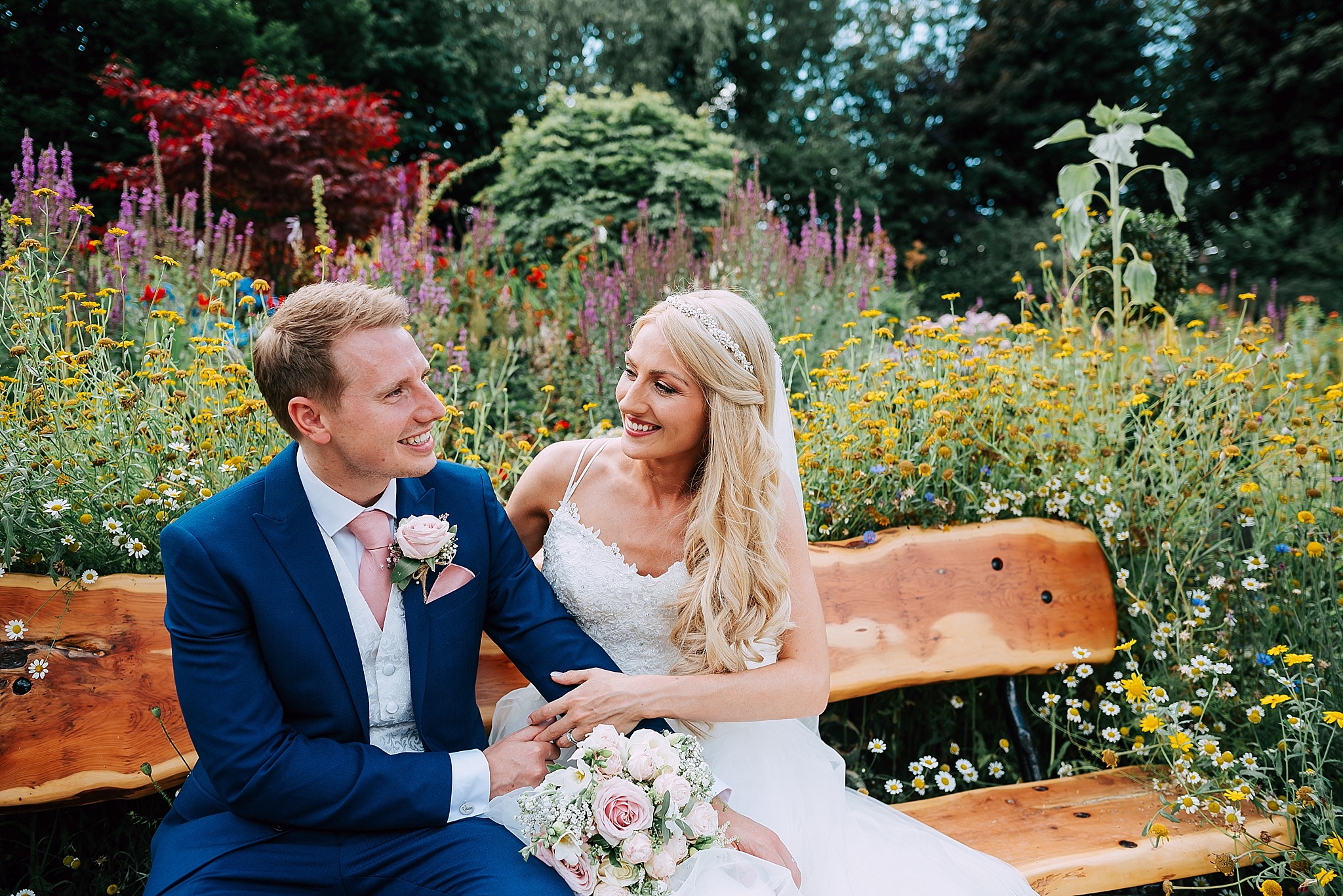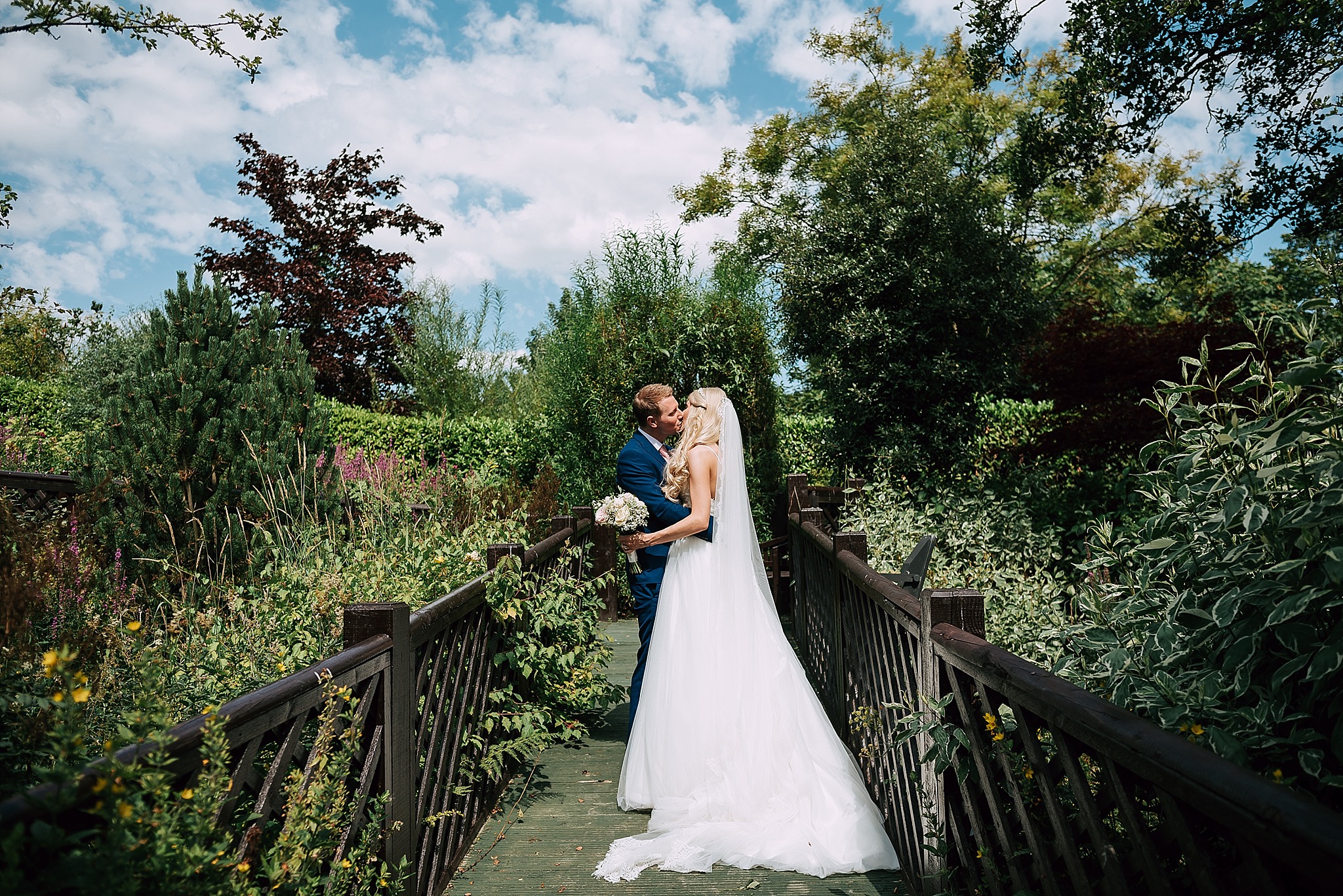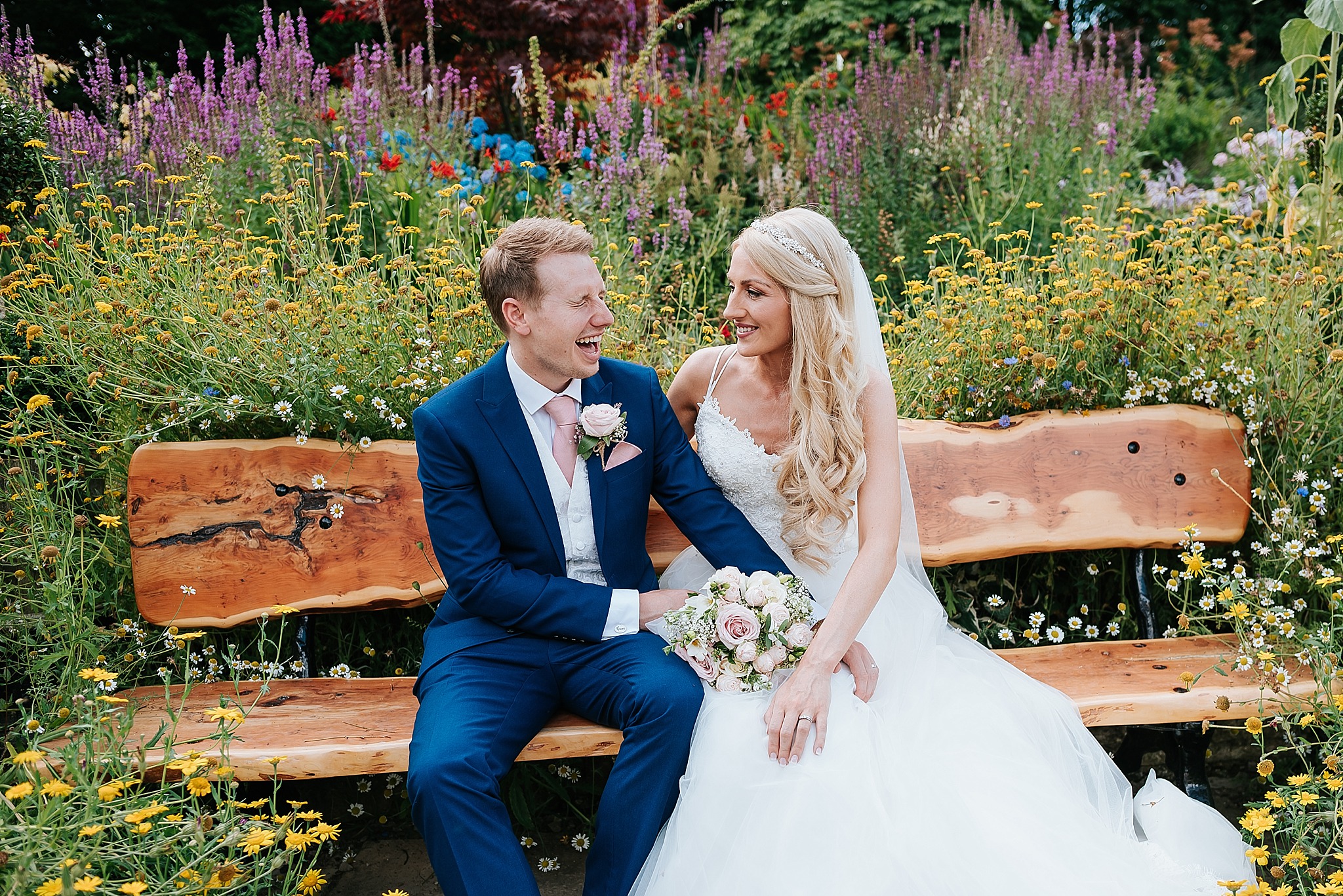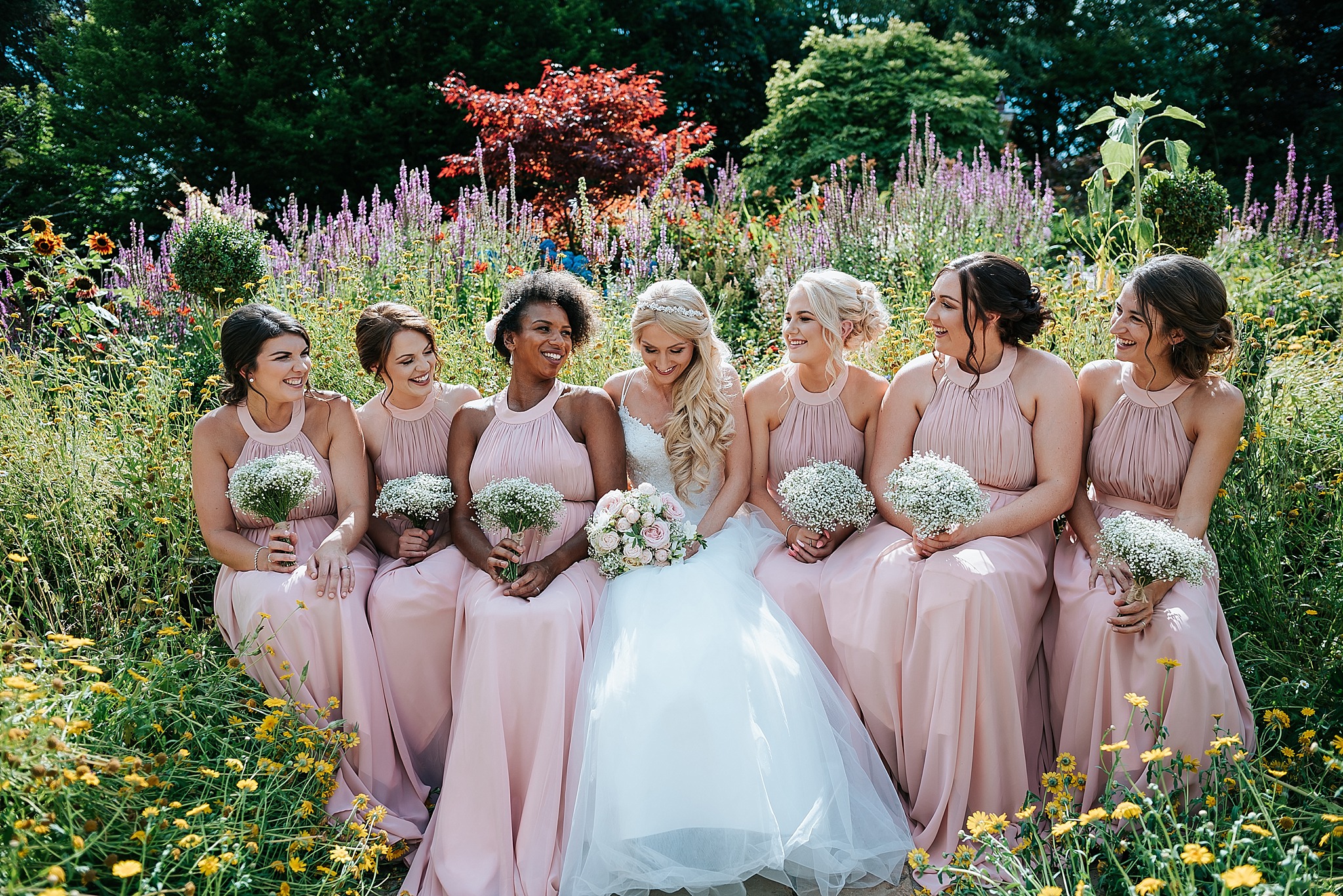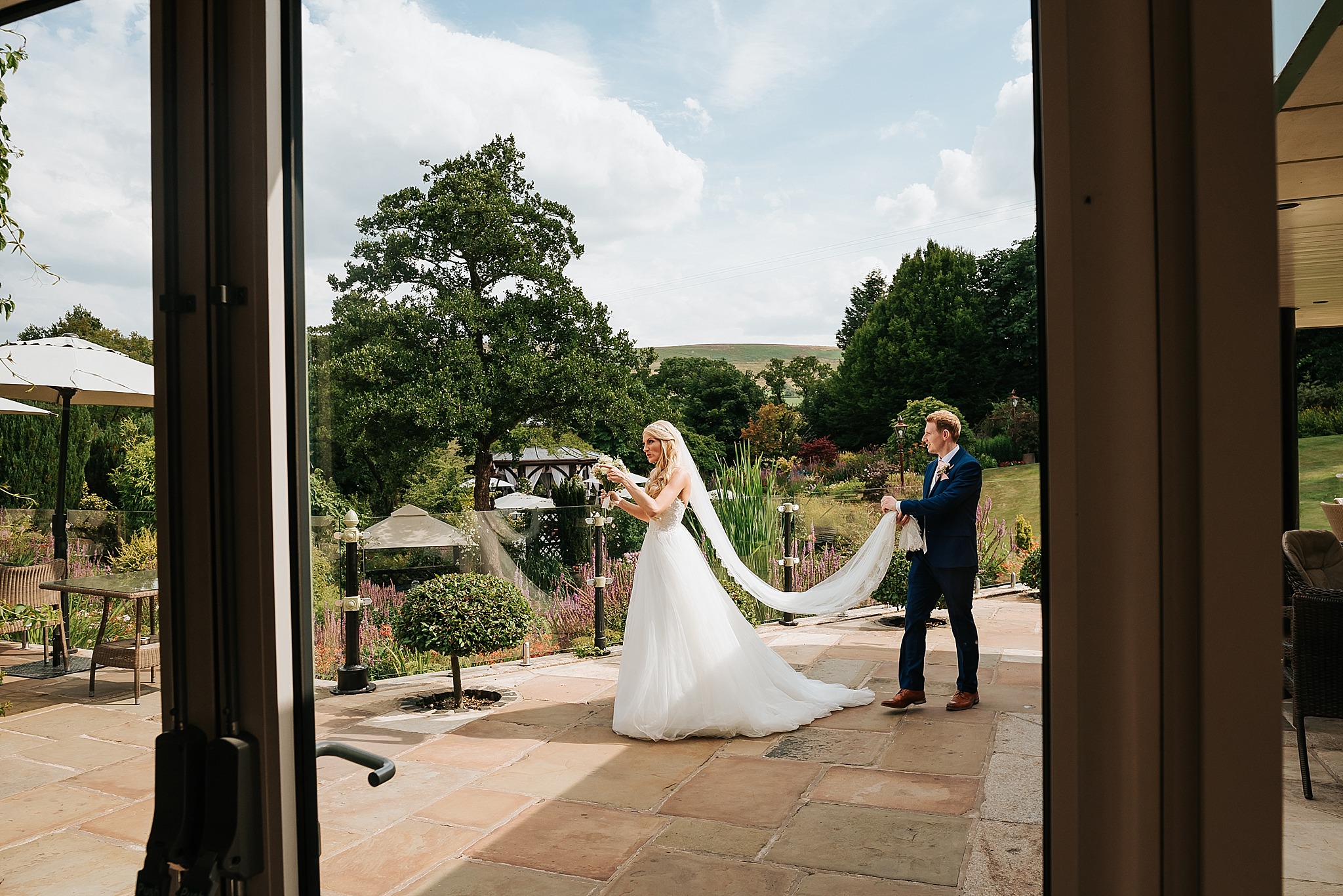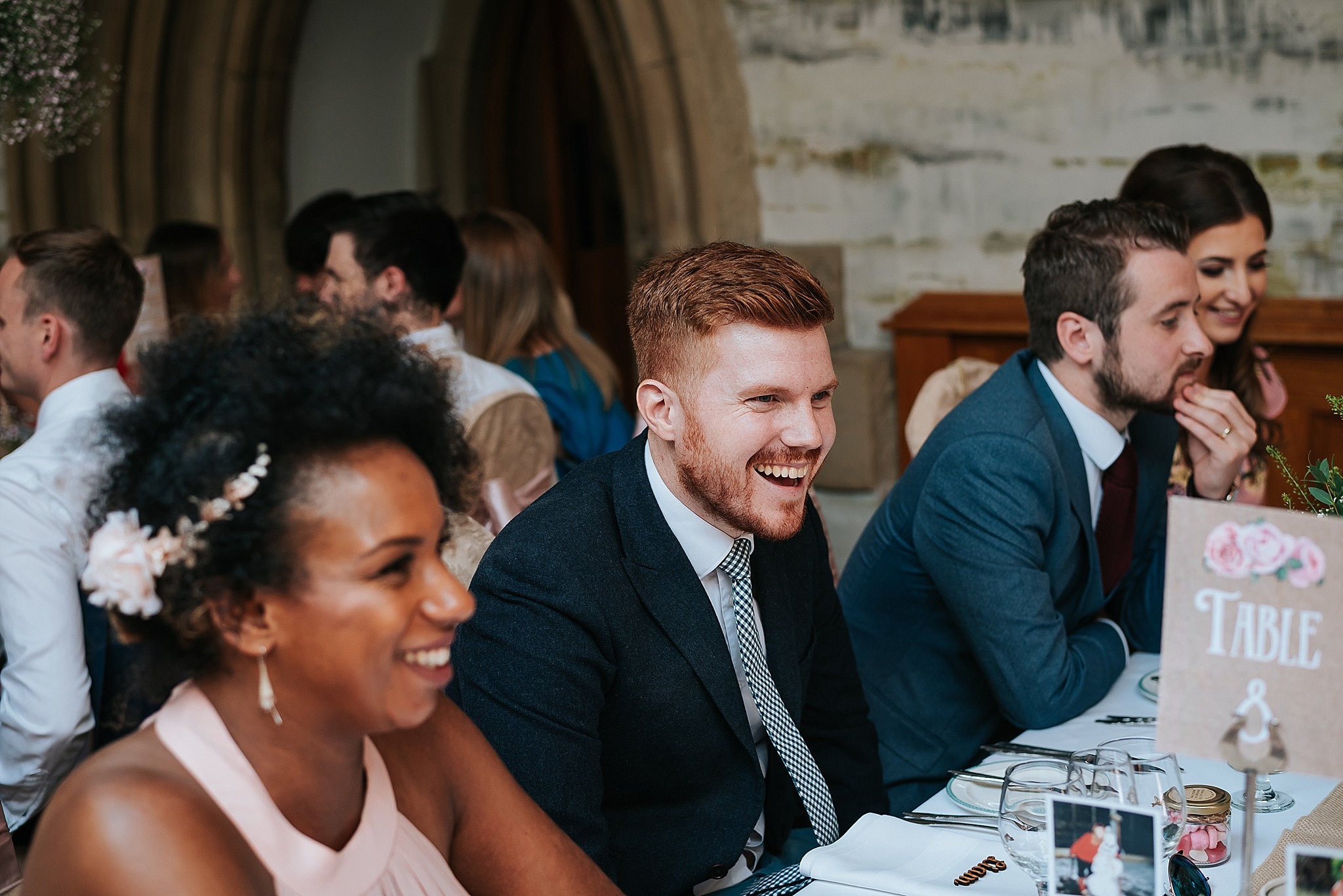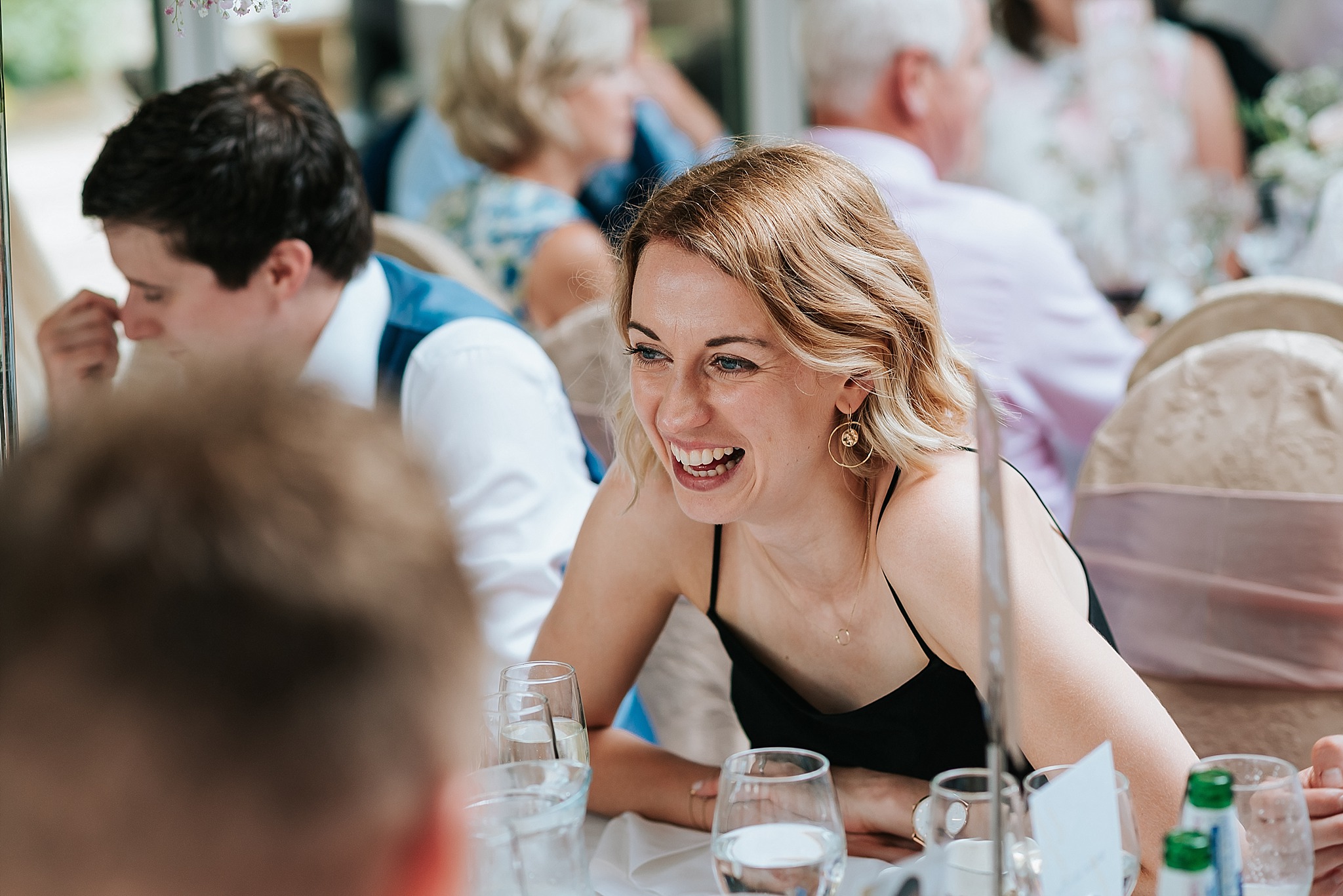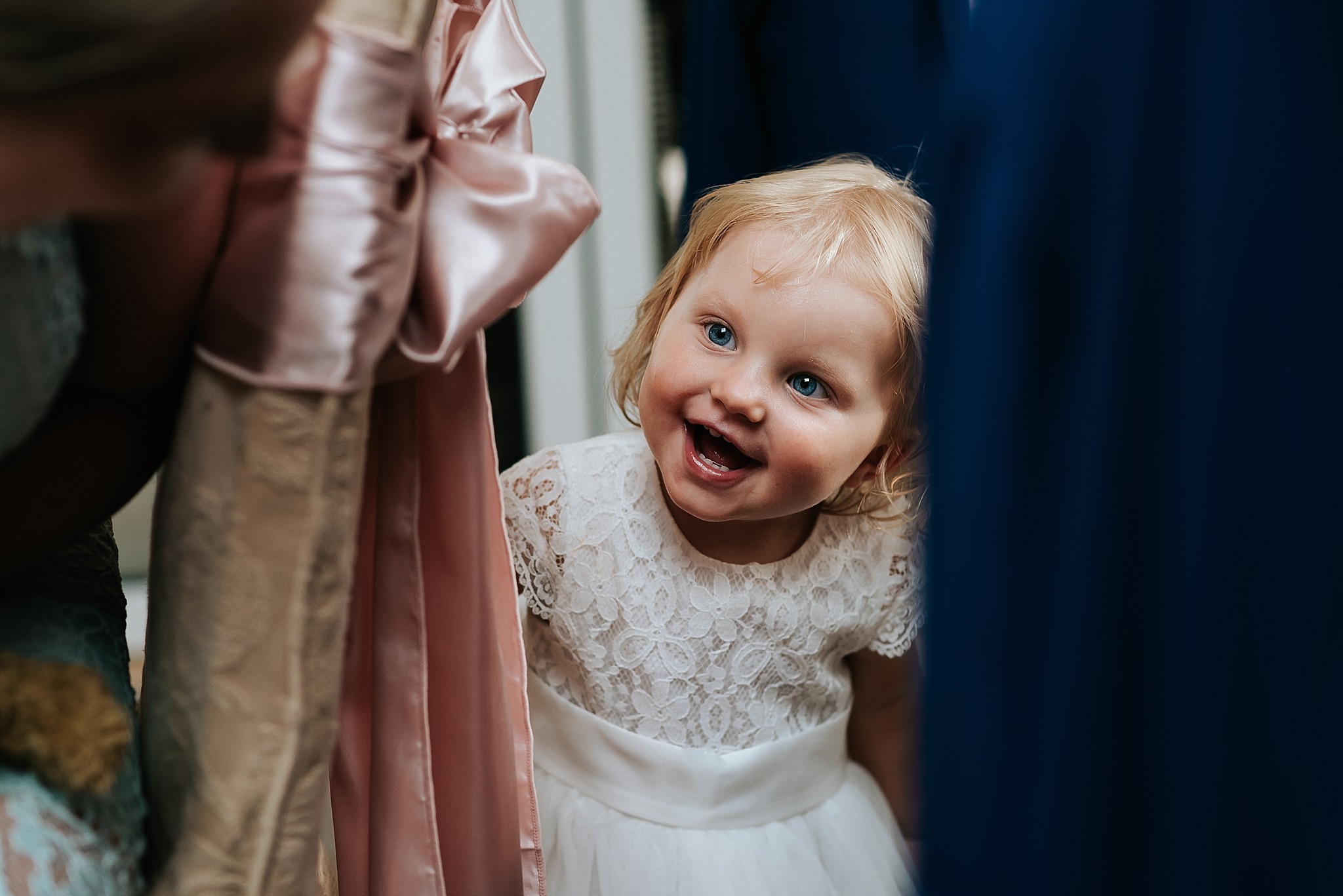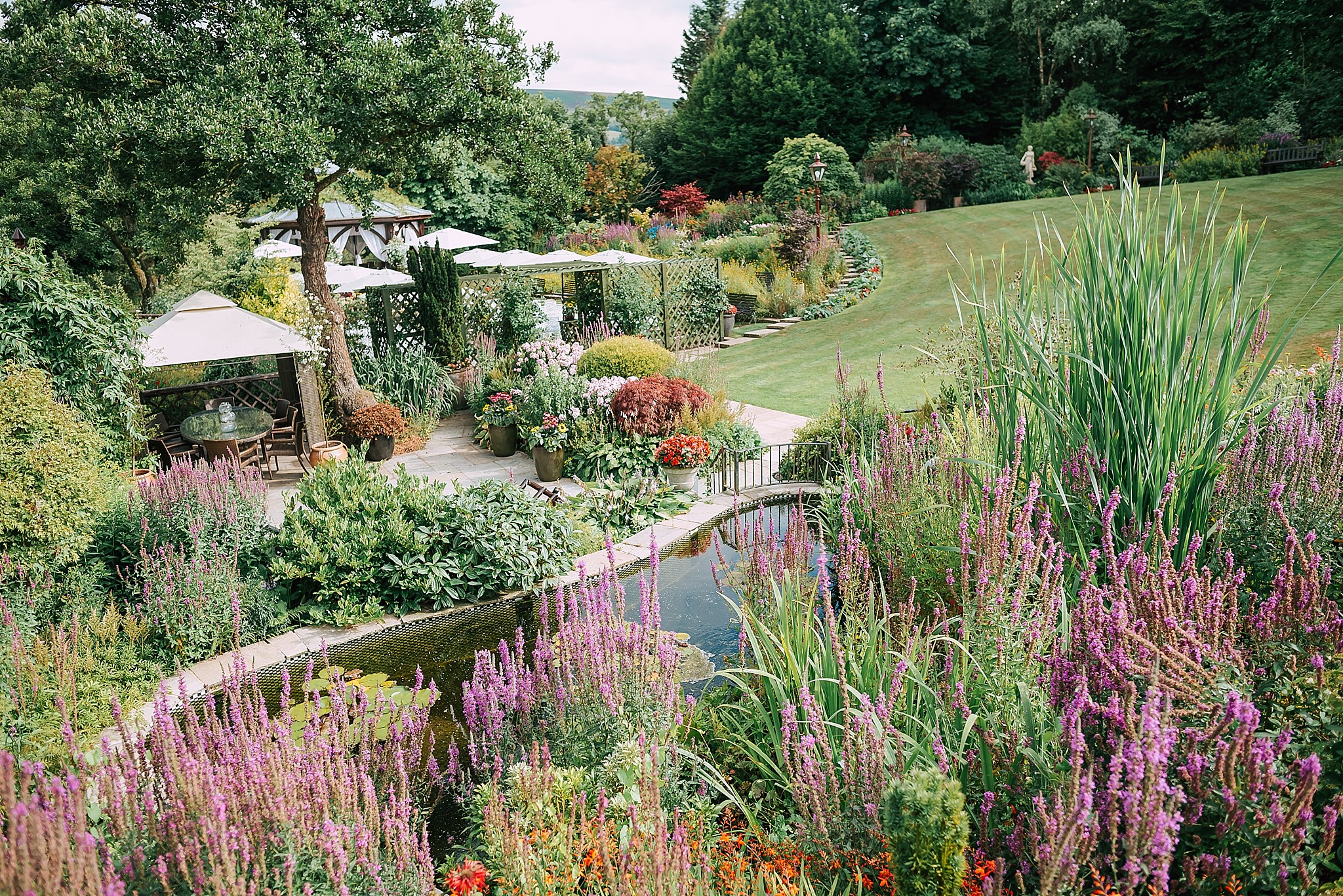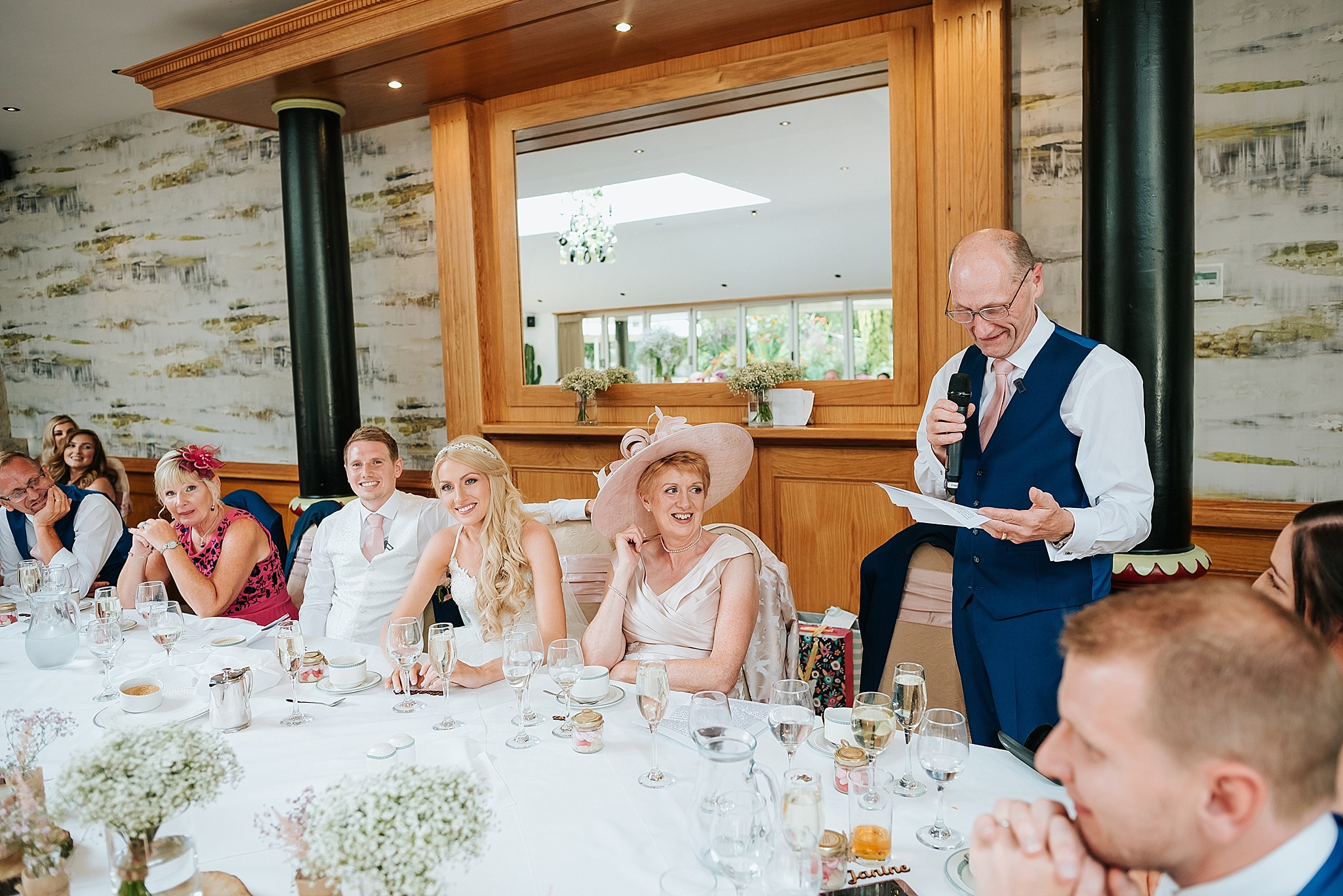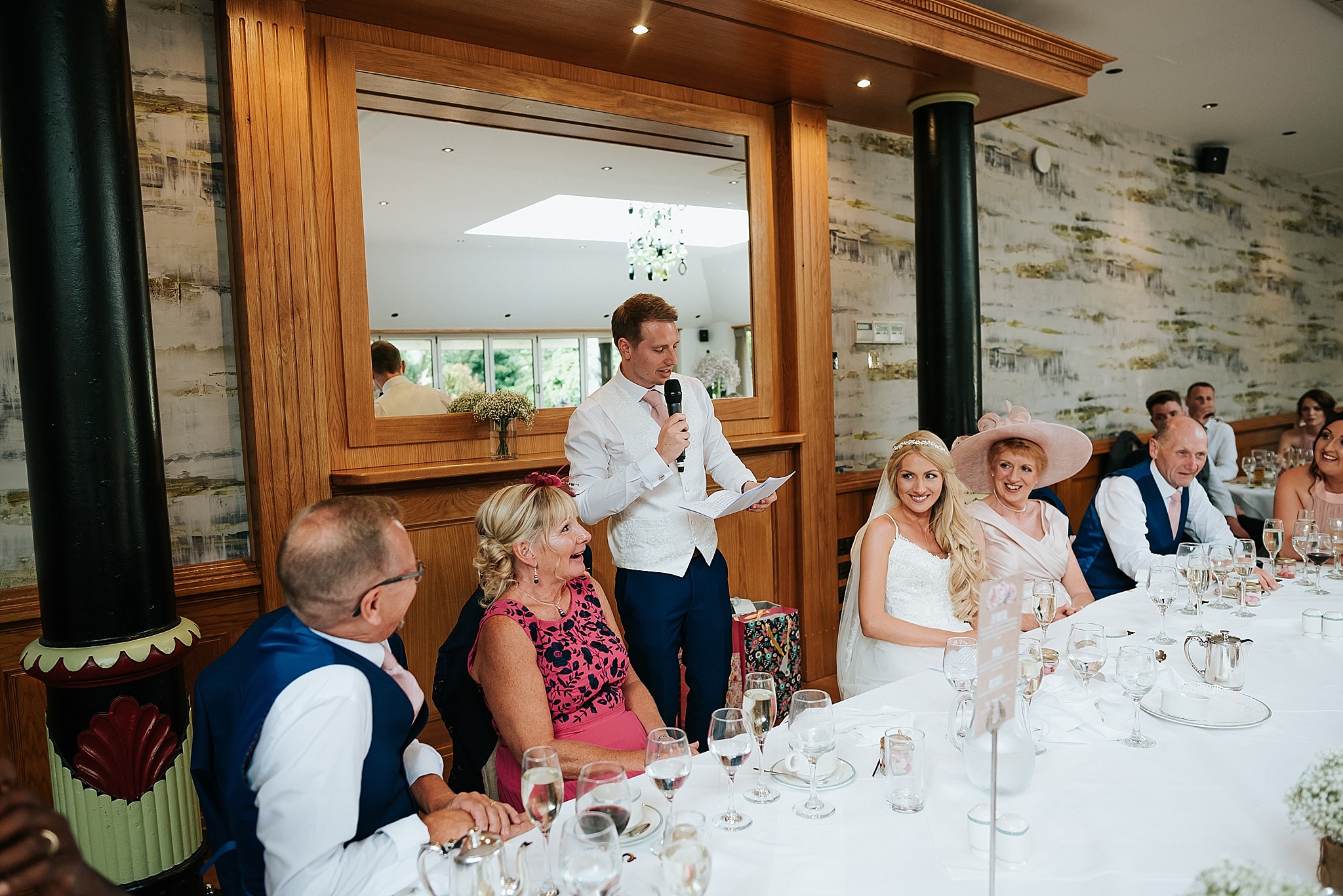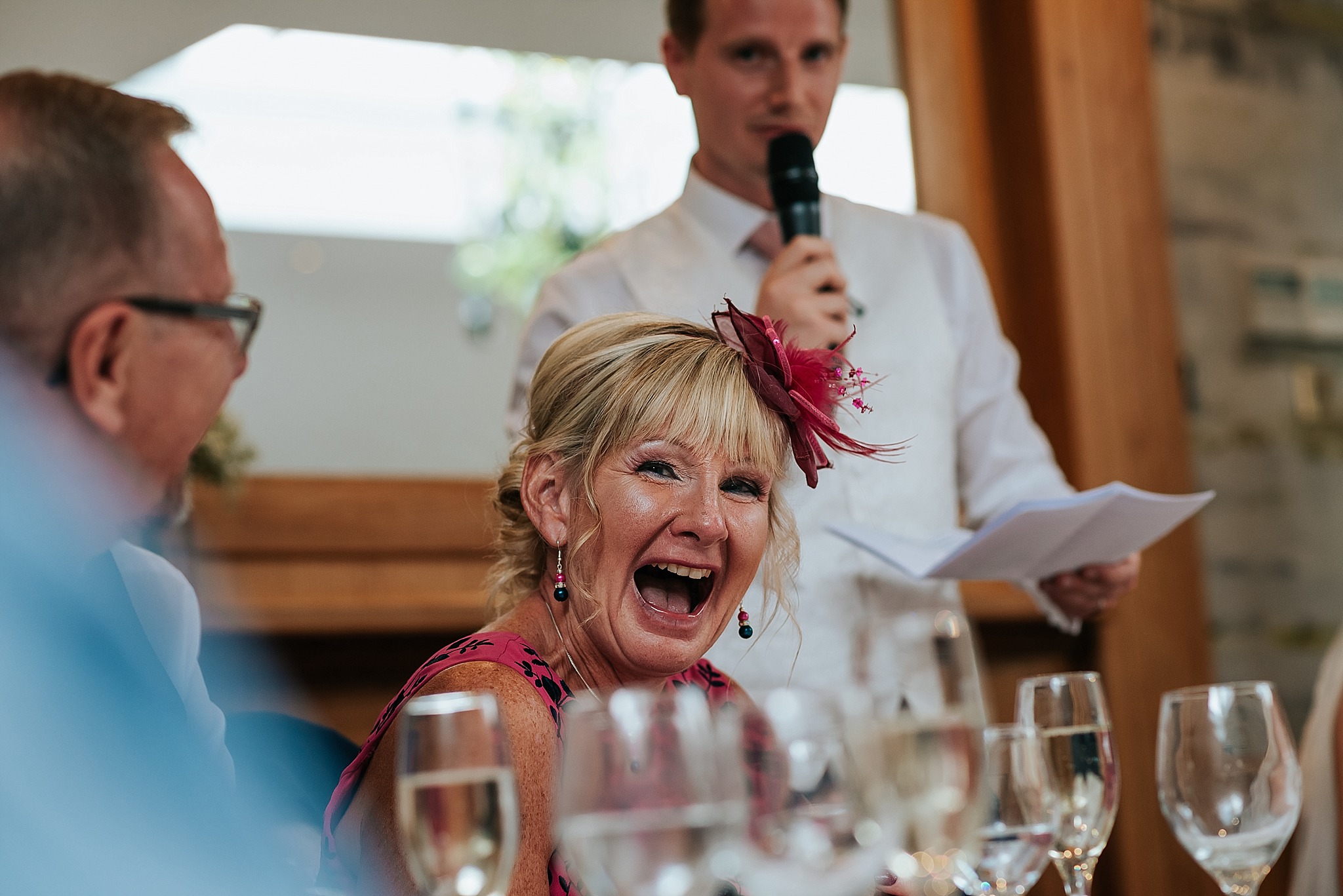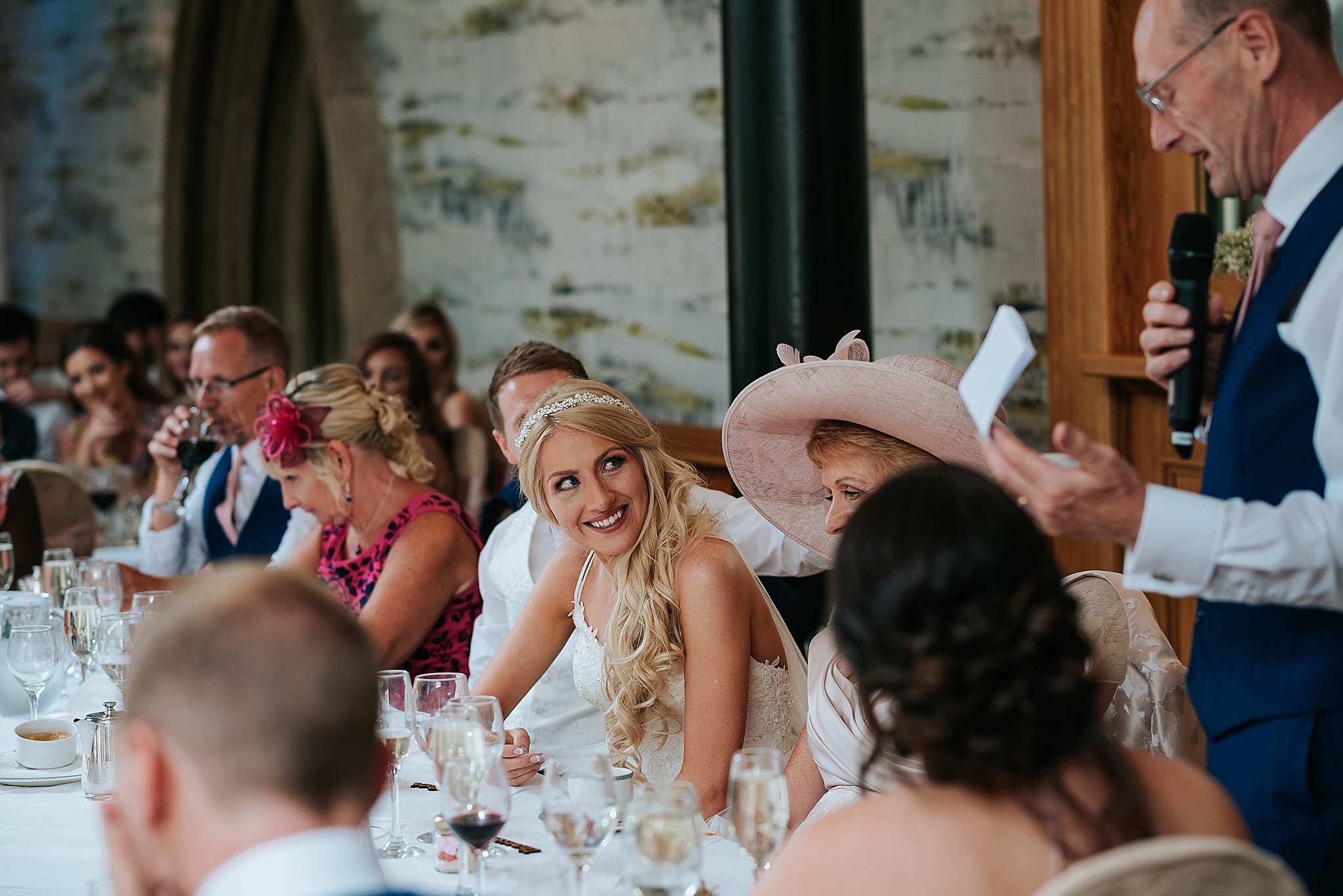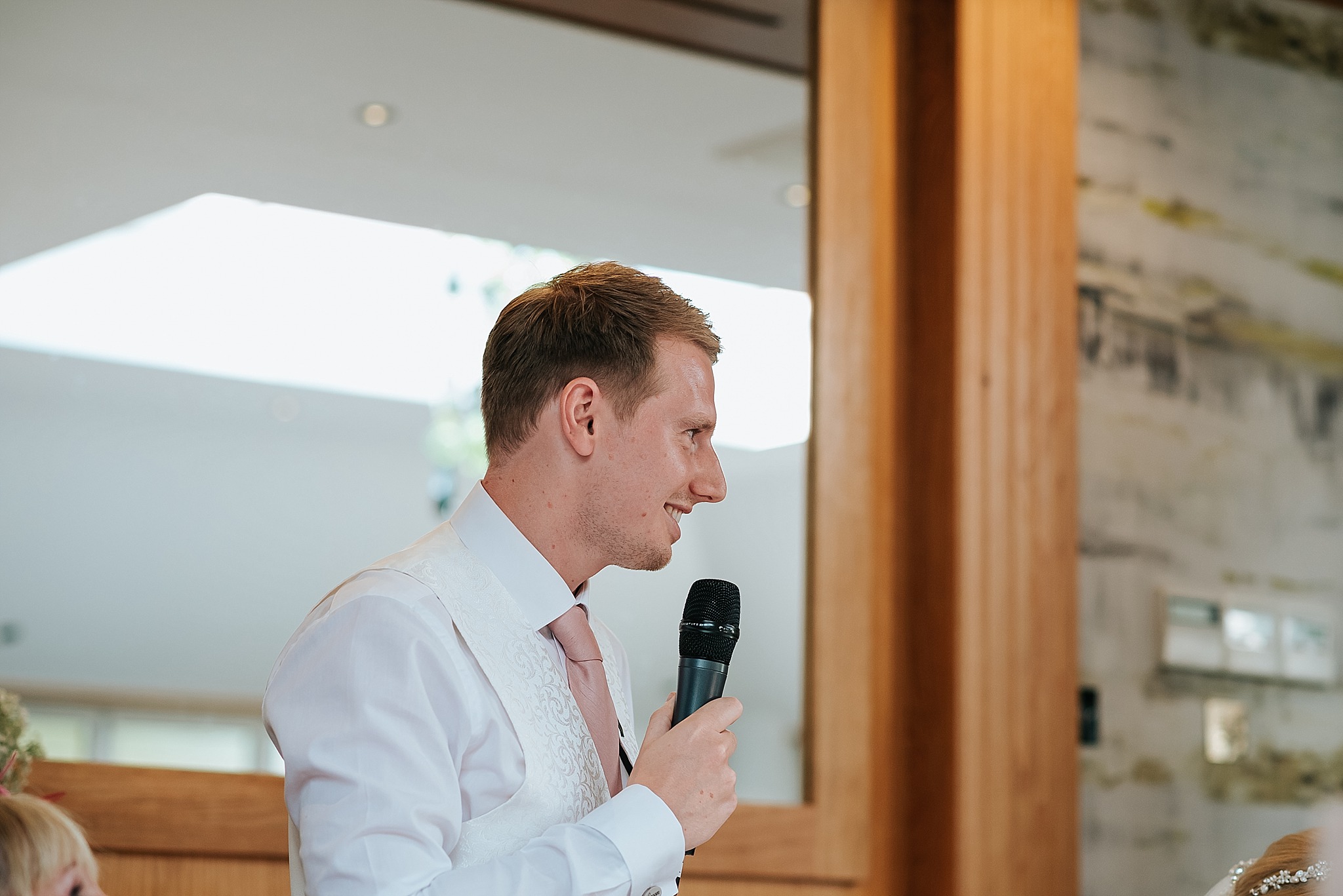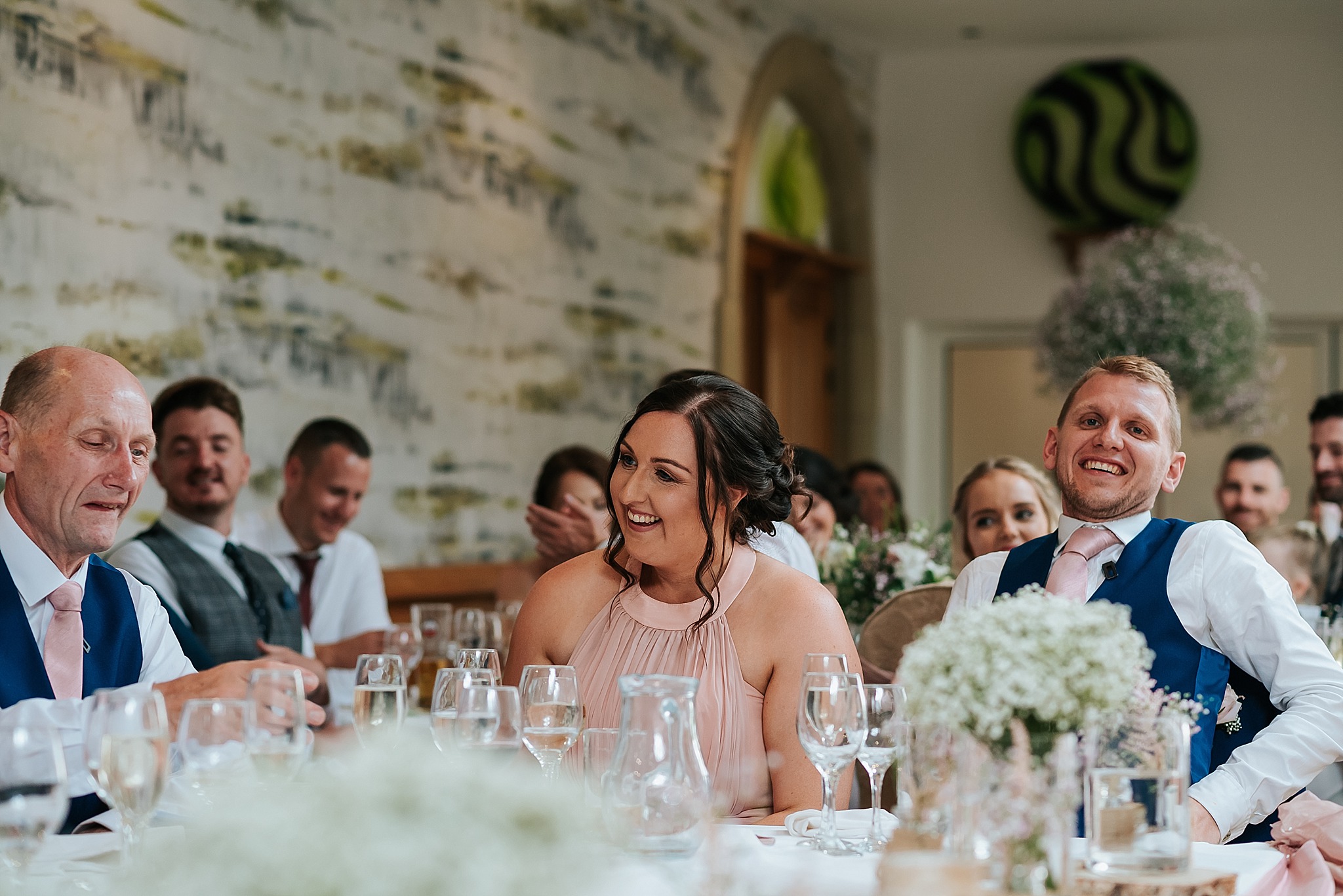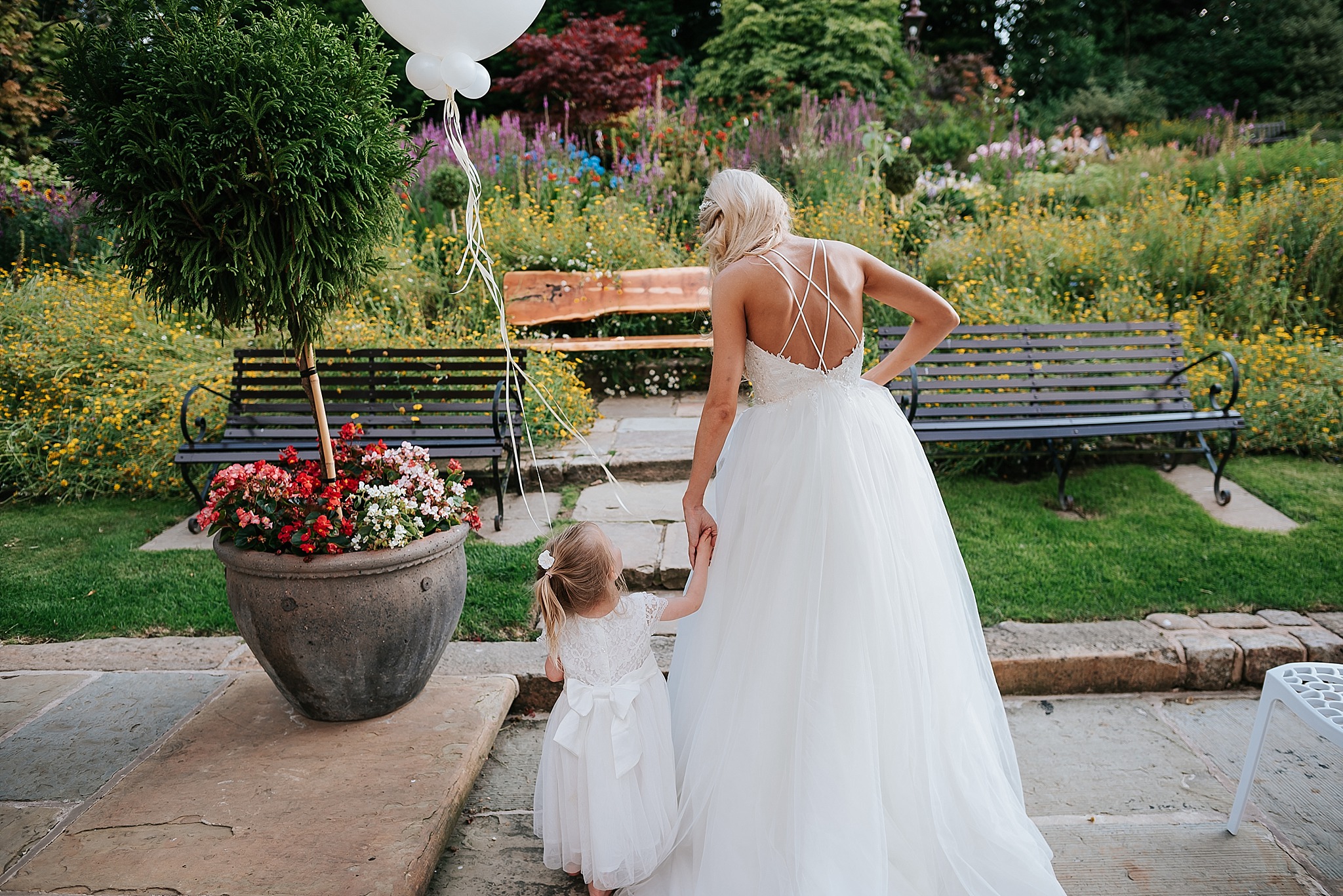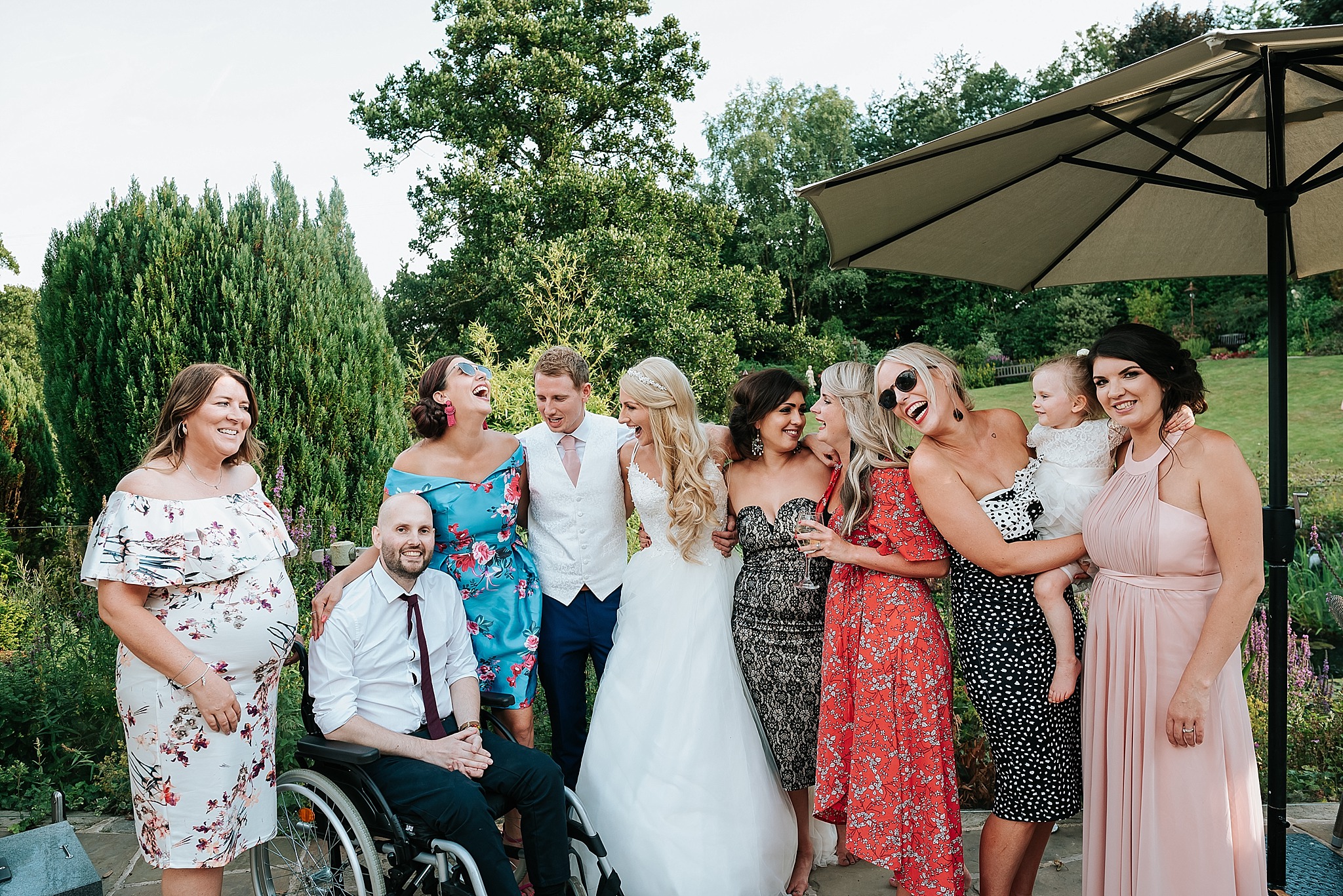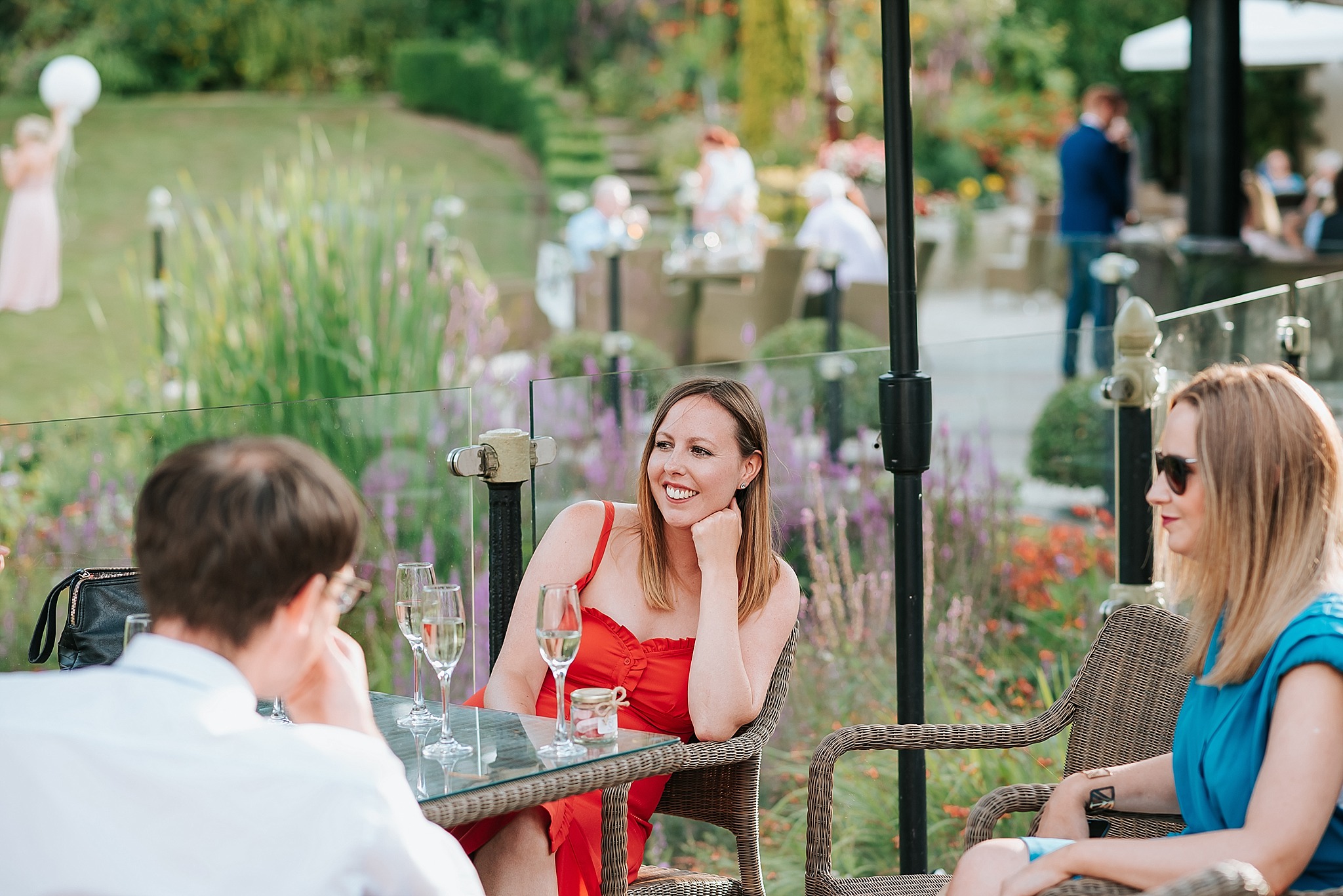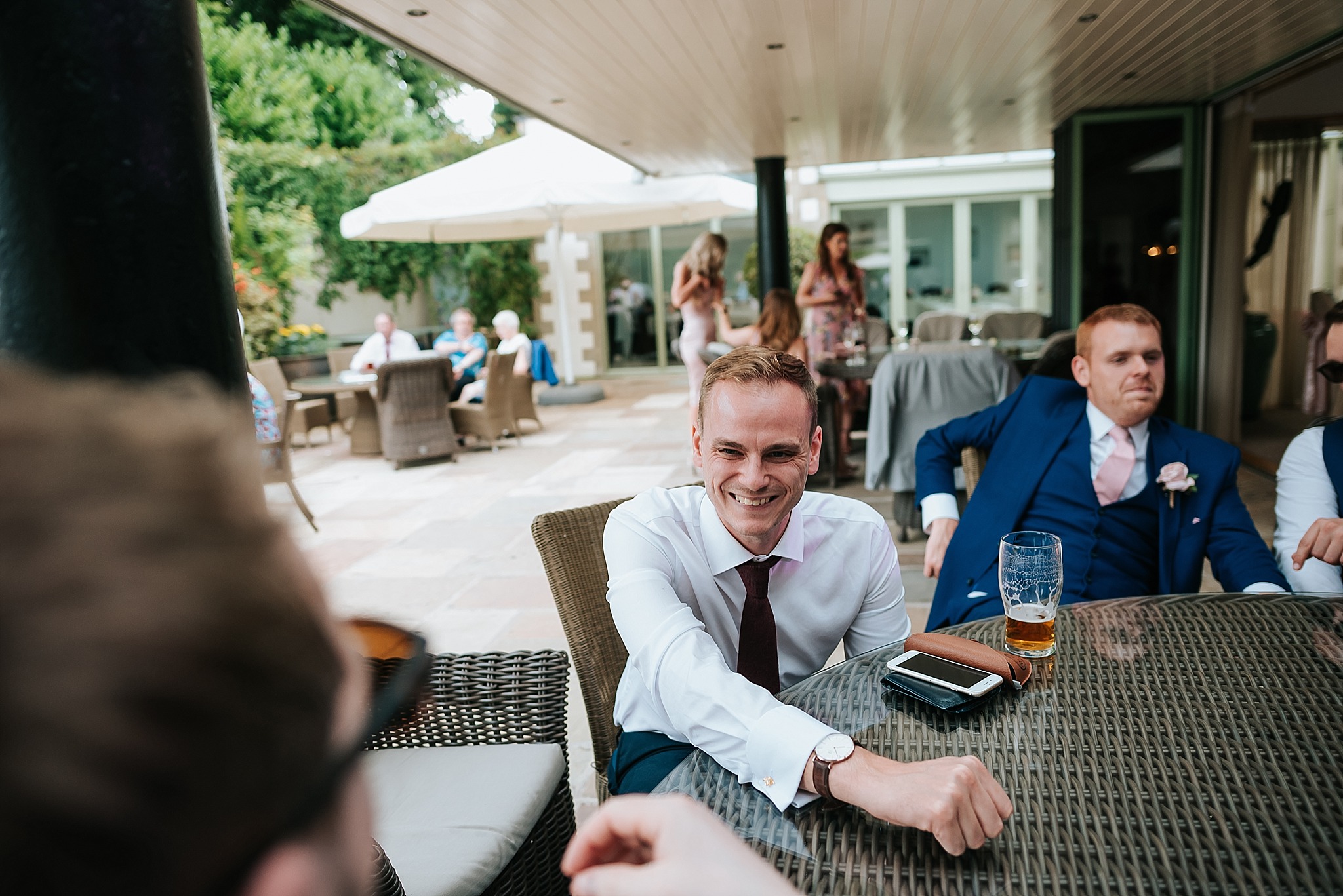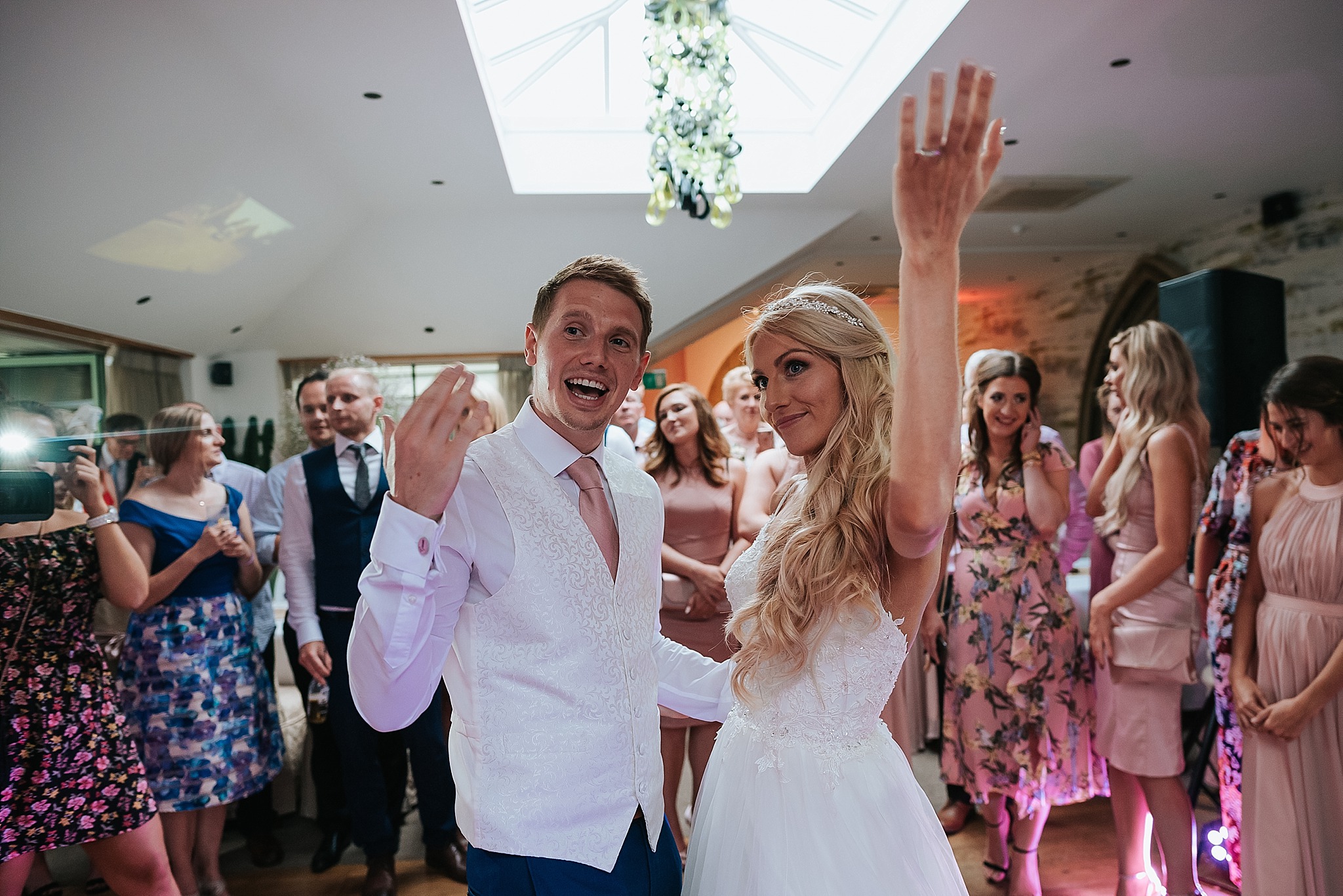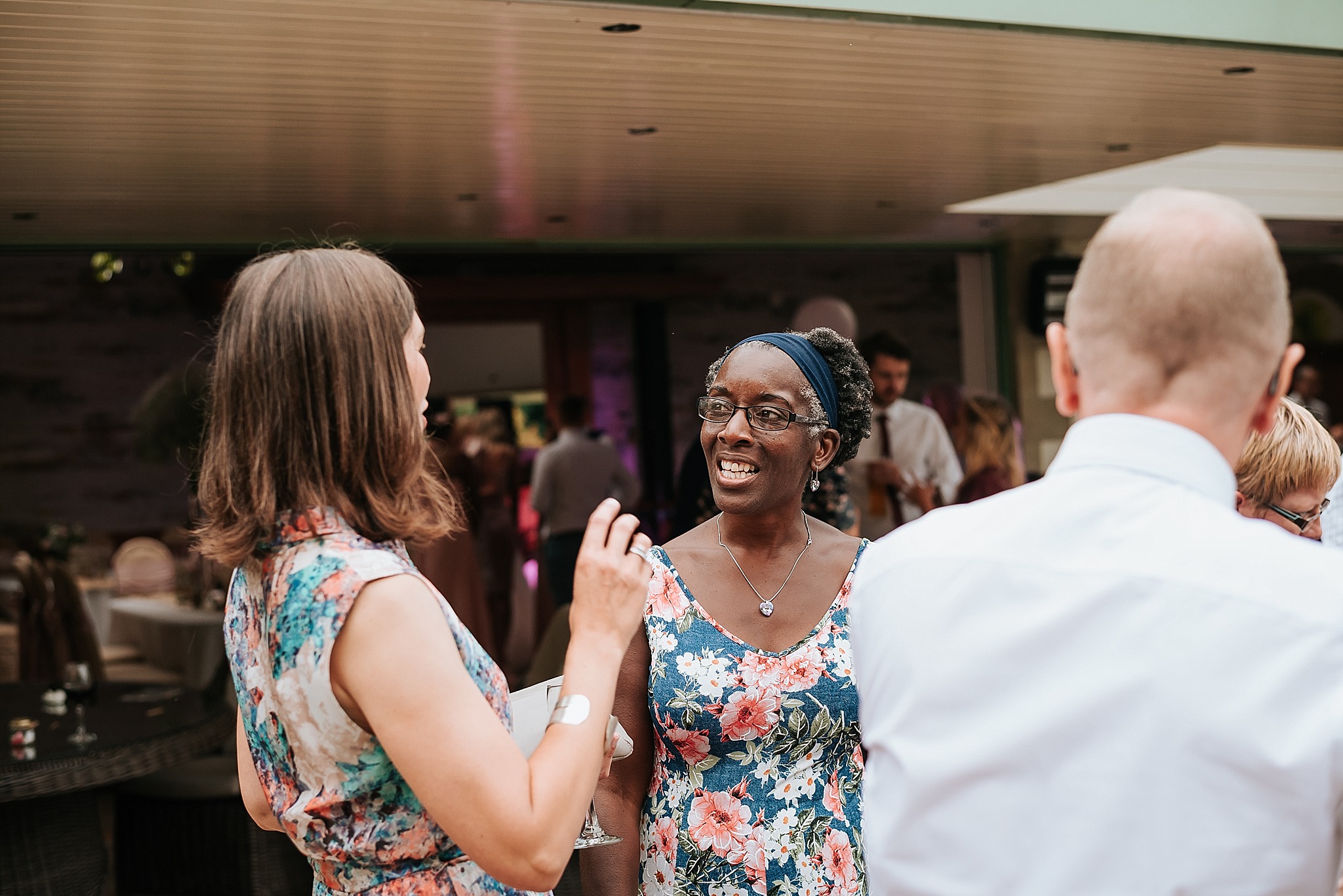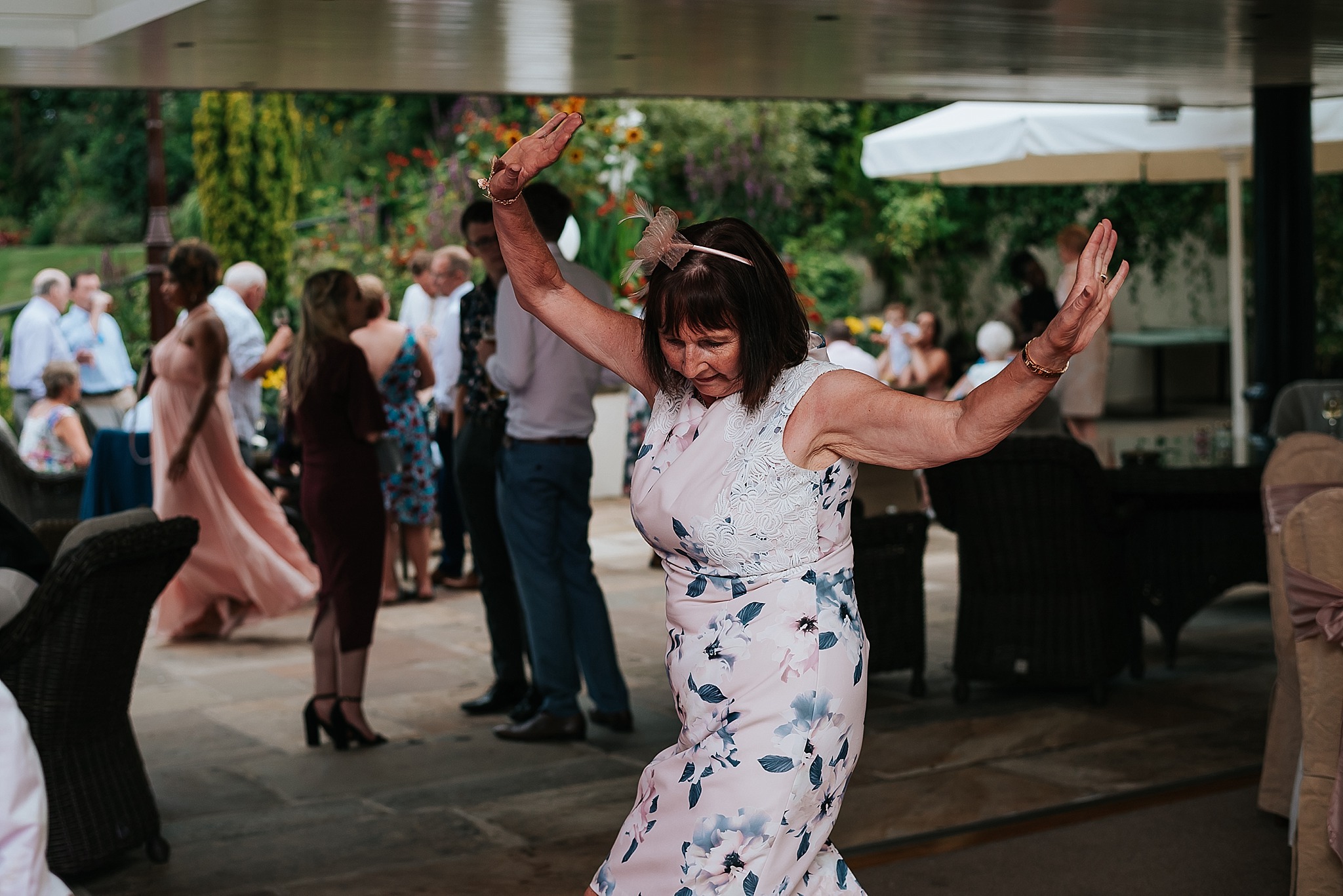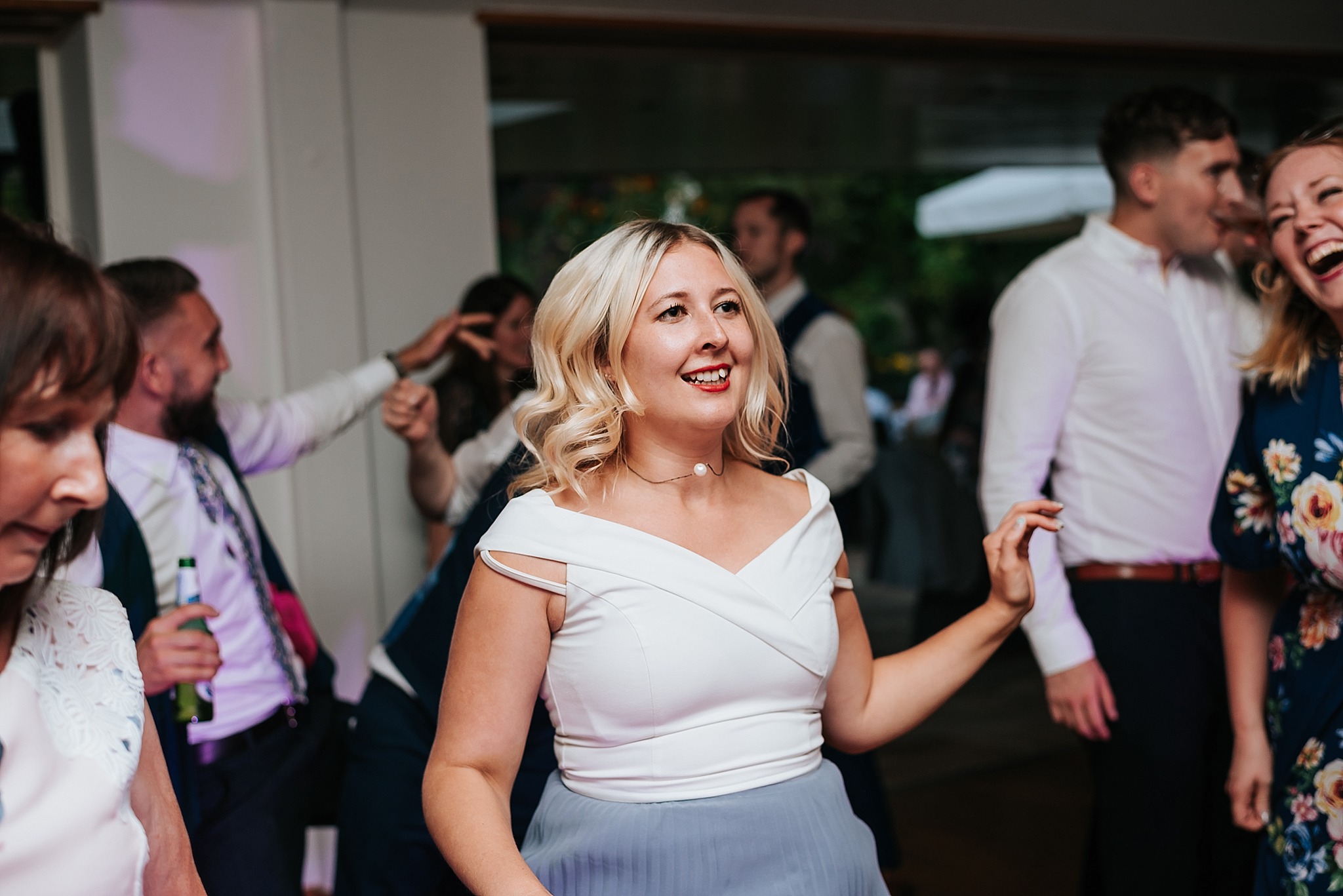 Big thanks to all the wonderful wedding suppliers that helped on the day:
Florist - Flowers with Passion (Longridge)
Hair & Make-up - Bridal Hair and Makeup of Cheshire
Band - Chris Scott & Co
Cake - Sweet Ideas Cakes (Julie Halliday)
Dress - Amelia's Bridal Boutique
Venue dressing - Add a Little Sparkle